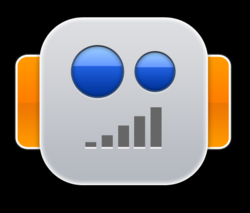 The mobile application offers links to design blogs, a Question and Answer module, and modules dedicated to information on AutoCAD alternatives
(PRWEB) February 12, 2013
For users of AutoCAD software, the AutoCAD Forums mobile application acts as a support system, providing answers to frequently asked questions and serving as a mobile meeting place for those involved in the field.
AutoCAD is an industry leader in 2D and 3D computer-aided design, drafting, modeling, architectural drawing, and engineering software. The mobile application, built with the DIY app builder at appsbar.com, offers links to design blogs, a Question and Answer module, and modules dedicated to information on AutoCAD alternatives like Autodesk and languages such as DesignScript.
Optimized for both iOS and Android smartphones, the mobile app also contains a video module with videos on path arrays and model documentation. The app has been launched over 3500 times.
Launched in 2011, Appsbar opens up the mobile marketing category for small and medium-size businesses, artists and musicians, and individuals who want to create in that space. Appsbar has done this by removing the two largest barriers; cost and programming expertise. Appsbar is doing for mobile apps what companies like Intuit and Blogger have done for novices looking to publish websites and blogs.
To create an app of your own with the free and easy-to-use app maker, go to appsbar.com. To view download other interesting new apps for free, visit appcatch.com.