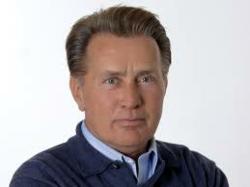 Our planet's prehistoric past is one of the great mysteries being pursued by some of our finest minds.
Hollywood, CA (PRWEB) February 11, 2013
The producers of Breakthroughs with Martin Sheen are pleased to announce an upcoming report showing public television audiences paleontologists are unearthing new clues about the rich past of our amazing planet.
Breakthroughs Martin Sheen PBS is an independently produced television series airing in markets around the country on public television. The program is hosted by the legendary Martin Sheen, who is about to embark on his second half-century in American entertainment in 2013. Mr. Sheen has developed a reputation as one of Hollywood's most respected actors during a career that includes more than 60 film appearances.
Breakthroughs Martin Sheen reviews how science is giving us a greater understanding of our world, and scientists in the American Southwest are now using their investigative talents to find out more about the formative years of our planet. In this new report, paleontologists are explaining how subtle differences in fossils from two different subspecies of animals can tell us a great deal about the geography of the young Earth. These subtleties can reveal differences in diet that can indicate an area separated by bodies of water, which is now believed to be a feature of the area near the Rocky Mountains.
The producers of Breakthroughs Martin Sheen are targeting March distribution date for the new report. Check local listings for air times on public television and PBS affiliates in individual markets. For more information the producers can be contacted via the official website for the show at breakthroughsptv.com.