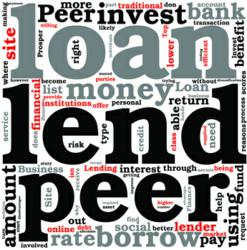 Quick Lender Connect, a brainchild of NationalLoans.com
Cincinnati, OH (PRWEB) February 13, 2013
Whether at the level of upper echelon political leadership or in our everyday lives, change is always refreshing, especially when it pertains to personal finance and cost savings. This morning NationalLoans.com, a site helping customers obtain free online loan quotes, announced a strategic program that is designed to help customers work with direct lenders.
Quick Lender Connect is a very novel concept within the realm of personal loans. At the most fundamental level, the way the program works is simple but extremely effective. Until recently, borrowers would apply for personal loans either through a broker or a third party intermediary, but with the launch of Quick Lender Connect, borrowers will be able to work with lenders directly without the additional layer of third party involvement.
In an official press statement, Mike, a personal loan expert with NationalLoans.com said: "There are several benefits associated with the ability to work with direct lenders and obtain personal loan quotes. Instead of diffusing questions and issues through a third party (which would be required to obtain an official response from the direct lender anyway), the consumer can resolve issues directly with the lender. It is quick, efficient, and extremely cost-effective."
James Shank, founder of NationalLoans.com, provided an elaborate inside view to explain how his company serves customers with their personal loan needs: "When a customer visits our site, we ask them to provide a few key pieces of information. Our system then leverages a powerful technological platform to match the customer with direct lenders specializing in serving customers with a similar profile. The system doesn't stop working there. At the next level, our algorithm would facilitate the process of obtaining a quote from the private loan lender and forward this information to the customer's inbox. This extremely complex process of matching is executed seamlessly and within a matter of seconds. As a result of our technology infrastructure's extreme sophistication, we are able to serve tens of thousands of customers every single year."
"We don't stop working at the initial level of contact, though," adds James, "our dedicated team of personal loans specialists provides an unsurpassed level of support and service to customers with unique issues and questions. We also support our customers should an issue arise with the direct lender."
In response to questions about other benefits of connecting direct lenders through NationalLoans.com, Mike focused on the ability to receive personal loan quotes from multiple lenders, save on interest rates, streamline the overall process, negotiate favorable terms, and cut down the time taken to work with numerous direct lenders individually.
"We are like a remote control connecting consumers to different direct lender channels. Our site's users can surf from one channel to the other from the comfort of their own homes, without worrying about extensive documentation requirements and their data's safety and privacy. We employ the latest in data protection technologies. There is absolutely nothing left to chance. Customers first, profits next," adds James.
As of the today, the Quick Lender Connect program is active and fully functional. Individuals can visit NationalLoans.com and submit their request for a personal loan quote.