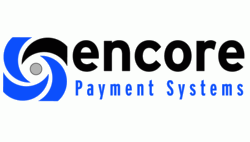 Clear Advantage Register + EMV (C.A.R.E.) features the popular Clear Advantage Plus terminal (Equinox 4220) along with the newest payment solution to the industry, the Sharp electronic register (XE–A407)
(PRWEB) February 12, 2013
As a leader in the payments industry and small business influencer, Encore Payment Systems is constantly improving their products and services to provide for a better merchant experience. Encore is known among the merchant community for their secure line of terminals, Clear Advantage, and has created a packaged solution to add to the existing suite of revenue-building tools for the small business owner. Encore Payment Systems introduces its new C.A.R.E. Package to all new and existing processing merchants.
The C.A.R.E Package is an acronym for Clear Advantage Register + EMV and features the popular Clear Advantage Plus terminal (Equinox 4220) along with the newest payment solution to the industry, the Sharp electronic register (XE–A407). This PCI Compliant certified combination of a lightweight terminal connected to the latest electronic register is a winning result for the small business owner.
The XE-A407 includes a PC-link software utility for easily programming of all price look-ups (PLUs), departments, and clerks via SD card. The C.A.R.E. Package comes with the advanced sales reporting system designed for use with QuickBooks Pro, two large displays and an extra large cash drawer. The C.A.R.E. Package is EMV compatible for future consumer services and accepts traditional payments in the form of credit, debit, EBT, gift and loyalty card and stand alone check service (PC required).
About Encore Payment Systems
Encore Payment Systems was established for the purpose of providing electronic payment processing solutions and other value-added services to small and medium-sized merchants throughout the United States. Encore is a leader in the electronic payment processing field providing credit card, debit card, ATM card, gift card, prepaid card, EBT and check processing services. Encore maintains a sincere dedication to superior customer service and an honest and ethical approach to acquiring new customers. This vision has enabled Encore to become one of the fastest growing companies in the industry excelling in all aspects of merchant services. Encore Payment Systems is located at 3801 Arapaho Road, Addison, Texas 75001. For more information, visit http://www.encoreps.com , http://www.twitter.com/EncorePS or http://www.facebook.com/EncorePS
###