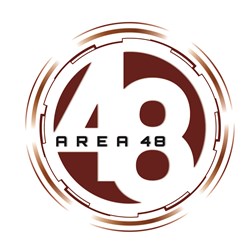 AREA48 is designed to help create diverse entrepreneurial and product development teams by accessing key groups in the Arizona ecosystem.
Scottsdale, AZ (PRWEB) February 11, 2013
ASU Venture Catalyst, the startup unit of Arizona State University, has won a grant from the Blackstone Charitable Foundation in New York to pilot a new concept for creating entrepreneurial teams called AREA48.
The grant was made through the Blackstone Organizational Grants Program, an annual $1 million program targeting organizations that focus on entrepreneurship and innovation. Through this program, the Blackstone Charitable Foundation is helping innovative organizations that directly support entrepreneurs to pilot, expand or replicate projects or programs that will catalyze the growth of successful businesses, industries and communities.
"The future of the global economy depends upon a pipeline of creative, talented and inspired entrepreneurs," said Amy Stursberg, Executive Director of the Blackstone Charitable Foundation. "Through this program, we are able to direct the Foundation's resources towards connecting the best nonprofit partners with entrepreneurs to help them on a path toward innovation and discovery."
ASU's Applied Regional Economic Action 48 (AREA48) is a new model for educating and supporting early-stage entrepreneurs that uses a hands-on, "pracademic" approach in order to create new markets, products, startups and jobs in Arizona. By fostering deep collaboration among diverse entrepreneurial stakeholders, AREA48, whose name refers to Arizona's position as the 48th state admitted to the union, will help streamline existing entities to create a more inclusive and sustainable entrepreneurial ecosystem in the state.
AREA48 aims to catalyze business growth and job creation by engaging the initiative's target populations of retirees; military, defense and veterans (MDV); and recently unemployed yet highly skilled workers, including those in the aerospace and construction fields, transforming these "fallow" but high-potential populations into successful entrepreneurs by providing mentorship, advice and practical business training.
"AREA48 is designed to help create diverse entrepreneurial and product development teams by accessing key groups in the Arizona ecosystem," said Gordon McConnell, Assistant Vice President for Innovation and Entrepreneurship in the Office of Knowledge Enterprise Development at ASU. "We believe this model can assist in the creation of core teams that use product development and Lean Canvas methodology to help them accelerate, ensuring that ideas rapidly turn into products and services."
With roots in Germany's Bauhaus Design School of the 1920s and Lockheed Martin's 1940s-era "Skunk Works," AREA48 will supplement higher education with a hands-on, real-world-application method of "learning by doing." By mixing students of all levels with experienced participants from a range of backgrounds, AREA48 will foster experiential learning for all participants and connect accessible human capital with existing entrepreneurial entities to expand and strengthen a sustainable regional entrepreneurial ecosystem.
Ultimately, AREA48 will provide a scalable, sustainable and innovative model for advancing high-growth entrepreneurs and promoting entrepreneurship that can be exported to other states. AREA48 will offer an adaptable and replicable model that can foster entrepreneurship in areas of the country hit hardest by the global economic crisis. While Arizona's AREA48 will target specific groups of "at-risk" unemployed and MDV populations, each geographic region may target other at-risk or unemployed groups relevant to the region's specific needs.
"We wanted to create a model that was replicable in other states, as well as something to become a feeder to the whole ecosystem in Arizona, be it other accelerators, incubators or co-working spaces," McConnell said. "It obviously becomes a feeder to other ASU activities in the startup space, including our Furnace Technology Transfer Accelerator and the new Alexandria Network of co-working spaces we have just announced with the state's public libraries, as well as our successful pracademic Rapid Startup School programs."
Like other regions across the country, Arizona needs opportunities to harvest untapped human resources to create high-growth entrepreneurs that will spur long-term economic growth and job creation. By cultivating the region's unique and untapped potential and leveraging local strengths, AREA48 will connect the retiree community with other vulnerable populations to foster critically needed entrepreneurial growth. While Arizona is a hotbed for entrepreneurship, ranking third in entrepreneurs per 1,000 people, early-stage entrepreneurs need greater access to the contacts and tools that will elevate their ideas and innovations into sustainable ventures.
Valuing entrepreneurship is one of the key design aspirations of ASU's New American University model and the way the university translates knowledge into social impact and encourages innovation. Entrepreneurship opportunities are embedded in a wide variety of departments and schools across the university, and social entrepreneurship in particular is a core component of many of the university's entrepreneurial programs. In fact, ASU ranks second in global student entrepreneurs and has approximately 11,000 students enrolled in more than 110 entrepreneurship courses.
About ASU Venture Catalyst (http://asuventurecatalyst.org/p/)
ASU Venture Catalyst equips high potential startups for success. The Catalyst, a joint effort between the Office of Knowledge Enterprise Development and Arizona Technology Enterprises (AzTE), assists university students, faculty and staff, as well as local and global companies, with launching startups or accelerating existing ventures. Based at ASU SkySong, the Catalyst offers investor connections, technology road maps, go-to-market strategy consulting, mentoring opportunities and several other programs and services, all designed to identify and develop investment-grade companies.
About The Blackstone Charitable Foundation's Entrepreneurship Initiative
Funding for this program is made possible through the Blackstone Charitable Foundation's $50 million, five-year Entrepreneurship Initiative announced in April 2010. Influenced by the urgent need for job growth in the United States, the Blackstone Charitable Foundation seeks to support innovative projects and catalytic ideas that can accelerate startups, job growth and economic activity. The Foundation focuses its resources on producing large-scale results in geographies hardest hit by the global economic crisis.
About The Blackstone Charitable Foundation (http://www.blackstone.com/CharitableFoundation.htm)
The Blackstone Charitable Foundation was founded at the time of the Blackstone Group's Initial Public Offering in 2007 with substantial commitments from the firm's employees. Influenced by the enterprising heritage of the firm and its founders, the Blackstone Charitable Foundation is directing its resources and applying the intellectual capital of the firm to foster entrepreneurship in areas hardest hit by the global economic crisis. Through its investment expertise across several asset classes and geographies, Blackstone has a unique perspective on the global economy and a heightened understanding of how entrepreneurial activity is often the crucial catalyst in the growth of successful businesses, industries and communities.