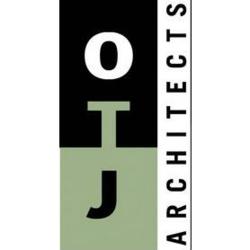 Office renovations are worth celebrating because that means a business has accomplished enough growth to make the current function outdated.
(PRWEB) February 12, 2013
The commercial architects and workplace design specialists at OTJ Architects are sharing some important office renovation tips proven to benefit an organization both internally and externally. Organizations are increasingly shifting toward creating work environments that accommodate all types of employees and working styles. By creating these environments that inspire ideas and increase productivity, business leaders are seeing the benefits of improved employee morale, recruitment strategies and outside business relations.
"Office renovations are worth celebrating because that means a business has accomplished enough growth to make the current function outdated," says Lance Jaccard, Partner at OTJ Architects. "In order for a business to develop, constant office renovation is essential to maintain growth."
The architects and designers at OTJ Architects have put together some office design tips to help businesses transform their lackluster office space into an efficient and aesthetically pleasing workplace.

Create open environments by decreasing the panel height of workstations
Provide natural spaces for employees to collaborate to discuss ideas and share creativity
Allow access to natural light to improve morale, which will in turn increase employee productivity; natural lighting also has energy saving benefits
Create a fun environment that generates excitement among prospective candidates and current employees
"If an office renovation is not in the company's budget, taking simple steps like replacing flooring, repainting the workplace and updating old furniture can drastically rejuvenate and reinvent not just the physical space, but also the morale and confidence of the employees who will enjoy and appreciate its benefits," Jaccard said.
A comfortable, well-ventilated, well-lit and safe workplace will increase productivity as much as 16% and job satisfaction as much as 24%, while reducing absenteeism, according to MakeYourBuildingsWork.com. In an article by CiteHR, some businesses have even seen close to a 150% retention increase once an office has transitioned to a more open workplace design.
OTJ Architects has helped the biggest names in business create their own harmonic and cohesive office spaces featuring fun, vibrant and stimulating open plans that encourage staff to communicate and collaborate. Staying true to each company's heritage and philosophy, OTJ's unique design methods reinforce the effective and comfortable maximization of space for employee use and overall company success.
For more information please visit http://www.otj.com/
About OTJ Architects
OTJ Architects is a well-respected national architecture and interior architecture design firm that has successfully completed thousands of projects throughout the country. Founded in 1990, OTJ is comprised of five studios headquartered in Washington, DC, with more than 60 architects and designers, many of whom are LEED Accredited Professionals. OTJ is registered in 37 states and is able to consult in all 50 states. The responsive architecture and interior architecture consultants create effective environments through listening, understanding and tailored design. These designs focus on helping clients enhance collaboration, company branding and employee recruitment and retention. OTJ's design teams provide clients with personalized attention to create workplace solutions that reflect their unique, individual needs.