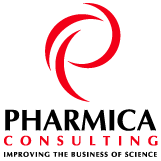 We leverage SharePoint for our clients so companies don't have to spend additional money on software
Princeton, NJ (PRWEB) February 13, 2013
As part of its continued service to the industry, Pharmica conducted a SharePoint and clinical trials workshop at the SCOPE conference in Miami, FL on February 6, 2013. The presentation highlighted best practices and lessons learned on utilizing SharePoint for clinical trials, CRO partnerships, and general operational effectiveness.
As the boom of SharePoint continues in Life Sciences companies, many companies continue to struggle with SharePoint adoption, best practices, and best ways to implement SharePoint for clinical trials.
"SharePoint is a ubiquitous platform in the pharmaceutical industry. As a result, we leverage SharePoint for our clients so companies don't have to spend additional money on software. Given the demand for SharePoint, we decided to conduct a workshop at the SCOPE conference in Miami to help companies understand how they can leverage SharePoint for clinical trials" said Matt Kiernan, partner with Pharmica Consulting.
"Industry members still vary on their SharePoint maturity levels. Many companies are still trying to figure out what to use SharePoint for while others are trying to get passed the "SharePoint as a file repository" stage. This varied maturity was evident at the SCOPE conference" said Eric Lake, partner with Pharmica Consulting. "Our workshop provided hands on guidance on what to do with SharePoint from a tool, process, and organizational perspective."
"The final part of the workshop was helpful for industry members to expand their thinking on SharePoint," said Greg Cohee Partner with Pharmica Consulting. "The discussion on using SharePoint as an investigator portal, study portal, eTMF, learning management system, etc. helped industry members to see how SharePoint can truly be used as a study operational platform. The agenda and purpose of the workshop is similar to our Pharmica SharePoint forums with the goal of further advancing the knowledge of SharePoint in the pharmaceutical industry to obtain operational improvements and productivity savings."
Those interested in learning more about Pharmica Consulting and upcoming forum or service offerings can visit http://www.PharmicaConsulting.com. To request additional information, please contact Matt Kiernan at 610-945-4364.
About Pharmica Consulting, Pharmica Consulting, one of the Life sciences Industry leading consulting firms, provides a variety of offerings designed to help pharmaceutical and biotech clients achieve true Operational Excellence. Consultants at Pharmica invest the time needed to truly understand a client's specific challenges-and tailor solutions to help them create a more profitable business environment. Pharmica Consulting knows how to build effective strategies- and deliver against those strategies as promised.