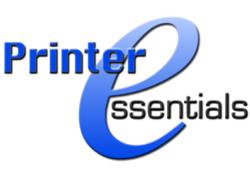 Industry experts estimate that Managed print services is an $8 Billion opportunity.
Long Beach, CA (PRWEB) February 13, 2013
DOCUWISE's PESO™ (Print Environment System Organizer) MPS-RMM platform is now available through Printer Essentials (PE), allowing Printer Essentials' resellers access to the complete award winning DOCUWISE MPS solutions using the PESO™ technology platform. PE resellers are able to quickly implement the brand neutral DOCUWISE print monitoring software on their customer's networks to monitor any document output environment, including all OEM hardware brands and models of print device, fax machines, copiers or MFPs. Once print devices are monitored, PE resellers can setup supply "auto fulfillment" programs for their customers allowing PE to automatically ship their reseller's customer's supplies when toner monitoring alerts indicate supplies are below a critical preset level.
"PE-AUTOFILL includes everything a PE dealer needs to manage, control and ultimately reduce the cost of any print environment," states Ron Harris CEO of Docuwise. "This is an integrated turnkey Supply Auto Fulfillment solution that includes remote device monitoring and management (PESO™ DCA), high quality Printer Essentials document output supplies (toner and Ink) and plug-in options such as nationwide on-site service and repair (break/fix), components, fusers and maintenance kits, logistics (products and services delivered in one business day nationally), core return (recycling), training and technical, sales and marketing support." explains, Harris.
"Printer Essentials is excited to offer this new "auto-fulfillment" program to our dealers," states Tom Peck, CEO of Printer Essentials. "We believe that this value-added monitoring software and on-site service program will help our dealers lock in their customers supply business and create predictable recurring revenue streams."
Many organizations spend much more money than is needed on office printing and have deployed more copiers, faxes and printers than they actually need. However, while more than 50 percent of small and medium-size businesses (SMBs) buy some type of managed services, fewer than 5 percent are under an MPS contract, according to the Institute of Partner Education and Development's article "Capturing the Managed Print Opportunity." Industry experts estimate that Managed print services is an $8 Billion opportunity.
Printer Essentials is a direct importer and wholesaler of more than 2,000 compatible and remanufactured imaging supplies, including laser and copier toner; inkjet cartridges, paper and media; thermal transfer ribbons and cartridges; printer and P.O.S. ribbons; projector bulbs and more. Printer Essentials offers a choice of TAA compliant Made in the USA products as well as the award-winning Premium Imaging line. Headquartered in Reno, Nevada, Printer Essentials is dedicated to strict quality control for all products and world-class service to its customers. For more information, contact the Printer Essentials Sales Team at 1-800-965-1180, e-mail salesdept(at)printeressentials(dot)com, or visit http://www.PrinterEssentials.com.
DOCUWISE is a Hybrid Managed Print Solutions Provider. The DOCUWISE MPS solution is turnkey and created exclusively for VARs and IT Service Providers. Our proprietary cloud based MPS-RMM platform PESO™ (Print Environment System Organizer) allows an MSP or VAR to monitor, manage and automate an unlimited number of Document Output Environments simultaneously. PESO™ guides our Partners through the entire MPS process from prospecting to implementation; it's comprehensive, easy to use and intuitive. PESO™ includes remote monitoring, data tracking, integrated supply fulfillment, nationwide on-site service - break/fix, helpdesk, automated billing options, TCO analysis, rightsizing, asset allocation, proposals, contracts, implementation and optimization.