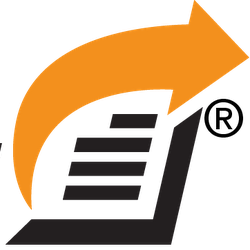 By filing a DBA, you'll be legally able to use your business name and best of all…it ensures that no one else can use your business name in your state.
Westlake Village, CA (PRWEB) February 12, 2013
Nellie Akalp, Founder and CEO of online document filing giant, CorpNet.com, is pleased to announce her recent appearance on FOX Business' Small Business Center. On the show, Akalp discussed starting a business out of the home, an option that's proving more appealing and lucrative to an increasing number of entrepreneurs.
Akalp provided 5 tips to making a home based business legit which included:
1. Selecting a business name
2. Registering the name with the state whether through incorporating, forming an LLC or filing a DBA
3. Obtaining a Federal Tax ID number (aka a Employer Identification Number) for the business
4. Checking to see if you need any permits or licenses for the business
5. Knowing your home office deductions
Akalp stressed the importance of registering a business name -- home-based or otherwise -- with the state: "Whether you're setting up a sole proprietorship, incorporating a business or forming an LLC, you must register your business name with the state to ensure nobody else infringes on your name," she said, "This step is known as filing a DBA, which means 'Doing Business As' or a 'Fictitious Business Name' filing. By filing a DBA, you'll be legally able to use your business name and best of all…it ensures that no one else can use your business name in your state."
Akalp has proven herself as a small business expert through her frequent public speaking, blogging and networking with small business owners. Last year, she was honored as a Small Business Influencer Champion, and has helped over hundreds of thousands of new and existing business owners in filing and maintaining their business structures. She is also set to appear on Los Angeles news station KTLA-TV's 'Money Smart' segment during the station's award-winning 10 o'clock evening newscast, where she will be discussing tax tips for small business owners.
Akalp's tips on FOX Business can be viewed at http://video.foxbusiness.com/v/2114387549001/small-business-center-1232013/?playlist_id=1826435344001.
About CorpNet.com
CorpNet.com is an online legal document filing service that provides new and existing business owners with the most comprehensive and cost-effective services when it comes to starting, protecting, and managing a business. Through its website, CorpNet.com provides business filing services required for a variety of business needs such as: forming a Corporation or Limited Liability Company (LLC), filing a DBA for a Sole Proprietorship or Partnership, Doing Business in Multiple States (Foreign Qualifications), Modifying an existing Business (Amendments), Closing a Business (Dissolutions), Registered Agent Representations, Trademark Search and Registrations, and Corporate Compliance services and supplies for all 50 states.
Founded by experienced entrepreneurs Phil and Nellie Akalp, CorpNet.com is a privately held company based out in Westlake Village, CA. For more information, please visit http://www.corpnet.com or follow @CorpNet on Twitter.