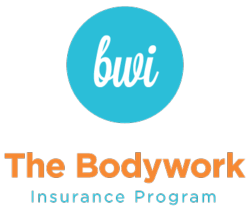 BWI's online application and purchase process is quick and easy...
Pleasant Grove, UT (PRWEB) February 12, 2013
The Bodywork Insurance Program ("BWI") issued their 1000th policy last week, a sign of solid growth since the program launched last September. BWI, a program designed and managed by Veracity Insurance Solutions, provides online access to insurance developed specifically for the bodywork industry. The program services Cosmetology, Esthetics, Massage Therapy, Body Painting, and much more. The majority of BWI's membership consists of massage therapists, but many hair stylists, cosmetology students, and estheticians are also discovering that BWI provides specialized insurance that they can afford.
BWI attributes its success to the accessibility and comprehensive nature of their policy. Visitors to the BWI website can purchase insurance online immediately, and can access their policy information online at any time. Additionally, many policies don't provide coverage for the insured's business supplies, and they don't have Identity Recovery coverage, which provides help with recovering the insured's identity if their personal information is stolen.
"We are excited to have made an impact like this in such a short time," said Daryle E. Stafford, President & CEO of Veracity Insurance Solutions. "Veracity is dedicated to finding the most effective coverage combinations for different industries, and the BWI Program is our latest successful example of that."
Coverage in the Bodywork Insurance Program includes General Liability, Professional Liability, Business Personal Property, and Identity Recovery. BWI's online application and purchase process is quick and easy, letting professionals and students get back to their work quickly with renewed peace of mind.
Veracity Insurance Solutions, LLC is an international insurance brokerage firm specializing in the placement of Programs, General Liability, and Product Liability Insurance. The company was established on the basic principle of integrity in insurance, and that principle continues to permeate our business today. Innovation and knowledge are the cornerstones of Veracity's business practices, giving our customers a leg up in what can be a confusing and hassle-filled industry.