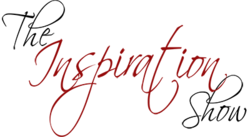 "Finding Joe" is also the story of your life.
San Diego, CA (PRWEB) February 13, 2013
Mind Movies co-founder and Law of Attraction guru Natalie Ledwell announced today the release of a new episode of her weekly web series, The Inspiration Show.
The short video interview features filmmaker Pat Solomon, creator of the inspirational movie, "Finding Joe." The film has been heralded as the new "The Secret" and features spiritual teacher Deepak Chopra and famed skateboarding legend Tony Hawk.
To watch the full episode, visit:
http://www.mindmovies.com/inspirationshow/index.php?25408&episode=98
On the show, Solomon talks about his background in filming extreme sports and how he was inspired to make "Finding Joe" by mythologist and author Joseph Campbell, whose ideas are found in disciplines as diverse as religion and screen and playwriting.
Solomon describes how Campbell's work was an influence in his life and in his decision to become a filmmaker, and how he wanted to take what he had learned and give it back to the world. His goal in making "Finding Joe" was to make Campbell's theories more accessible to the public.
Combining documentary-style interviews from visionaries such as Deepak Chopra with re-enactments of classic tales, "Finding Joe" explores what Campbell dubs "the hero's journey." In his interview with Ledwell, Solomon describes the hero's journey as a process of "separating from your normal environment and having an adventure where you are initiated and then return to your village with the knowledge or treasure that you gained."
Solomon talks about how Campbell noticed that the hero's journey was the theme of many classic tales and started asking why. Campbell's questioning led him to believe that the hero's journey is a projection of the human psyche and an individual's hopes, fears and dreams. "Finding Joe," according to Solomon, is also "the story of your life."
Solomon shares with The Inspiration Show host Natalie Ledwell that the arc of the hero on screen parallels the arc of the personal hero in life.
Over 1 million people worldwide have already received Natalie Ledwell's free pre-made Mind Movies, which are dynamic moving video vision boards that help viewers visualize and achieve their desires and goals faster and easier than they ever thought possible.
To find out more about Mind Movies and to download 6 free pre-made Mind Movies, visit: http://mindmoviestv.com
About Mind Movies:
Founded in 2007, Mind Movies' mission is to help empower people from all over the world to visualize their goals and manifest their greatest dreams and desires. Mind Movies has touched the lives of over 1 million people around the world and is headquartered in downtown San Diego, California.
Company Contact Information:
Mind Movies
Media Relations
113 West G Street #122
San Diego, CA 92101
http://mindmoviestv.com