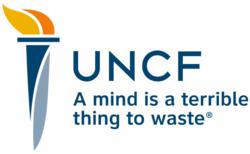 UNCF (United Negro College Fund), the country's largest and most effective minority education organization, having recently moved its headquarters to Washington, will stage its inaugural UNCF Masked Ball
Washington, DC (PRWEB) February 11, 2013
UNCF (United Negro College Fund), the country's largest and most effective minority education organization, having recently moved its headquarters to Washington, will stage its inaugural UNCF Masked Ball on February 12, 2013 at 7 pm at the JW Marriott. Proceeds from the event will support the education of the almost 4,000 students from the Washington metropolitan area who attend UNCF's 38 member historically black colleges and universities (HBCUs).
"More than almost any city in the country, the DC area's high technology information-age businesses and government agencies depend on a diverse pipeline of college-educated workers," said UNCF president and CEO Michael L. Lomax, Ph.D. "Every company and organization that supports this inaugural UNCF Masked Ball is helping fill that pipeline and investing in better futures for students, the community and the economy."
The UNCF Masked Ball will open with a VIP reception for sponsors, general reception and silent auction followed by the signature Parade of Dignitaries, an elegant dinner, and the Parade of Masks. Dancing will follow with musical entertainment provided by Jeffrey Osborne.
UNCF has assembled an impressive list of business and civic leaders who will serve as the Inaugural co-chairs: Washington couples Ernie and Debbie Jarvis and Dr. Dallas and DeDe Lea. The Jarvises are well known figures in Washington business and social circles with Debbi Jarvis serving as Vice President, Corporate Citizenship and Social Responsibility at PEPCO Holdings, Inc. and Ernie Jarvis as Senior Vice President of First Potomac Realty. As one of the highest-ranking women in corporate America, DeDe serves as Executive Vice President for Viacom and Dallas is the Director of the Outpatient Spinal Cord Injury Medicine Program at National Rehabilitation Hospital.
"This is truly a party with a purpose," said Ernie Jarvis "UNCF's educational North Star of increasing the number of African American college graduates is more important than ever, and DC-area support for the UNCF Masked Ball takes us that much closer to where we have to go."
The Leas are also committed to making higher education an attainable goal for Washington area students. "Ensuring that UNCF fulfills its mission is personally important to us as graduates of Howard University," said DeDe Lea. "We are honored to serve as co-chairs of the UNCF Masked Ball."
Tickets and sponsorship are still available and for information, contact Meta Williams at 202.810.0332 or Meta(dot)Williams(at)UNCF(dot)org
# # #
About UNCF
UNCF (United Negro College Fund) is the nation's largest and most effective minority education organization. To serve youth, the community and the nation, UNCF supports more than 60,000 students at over 900 colleges and universities across the country. UNCF supports education through scholarships and other programs, by supporting its 38 member colleges and universities, and by advocating for the importance of minority education and college readiness. UNCF institutions and other historically black colleges and universities are highly effective, awarding 20 percent of African American baccalaureate degrees. UNCF administers more than 400 programs, including scholarship, internship and fellowship, mentoring, summer enrichment, and curriculum and faculty development programs. The UNCF logo features the torch of leadership in education and UNCF's widely recognized motto, "A mind is a terrible thing to waste."® Learn more at http://www.UNCF.org.