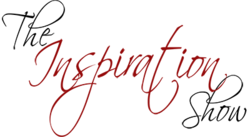 We all have a guiding system. If you just listen to that inner voice the money will come.
San Diego, CA (PRWEB) February 14, 2013
Law of Attraction guru and Mind Movies co-founder Natalie Ledwell announced today the release of a new episode of her weekly web series, The Inspiration Show. The short video interview features entrepreneur and Excellerated Business School CEO, DC Cordova, discussing how she found the secret to manifesting happiness in business by removing limiting beliefs and following her passion.
To watch the full episode, visit:
http://www.mindmovies.com/inspirationshow/index.php?25408&episode=99
On the show, Cordova discusses how she left a successful legal career to spend the last 30 years helping others cultivate a healthy relationship with money.
While still working in the legal system, Cordova talks about how she began to feel empty. On the outside, she had a lucrative job and an active social life, but on the inside she felt something was missing. At the age of 26, she had an epiphany and realized that she had been put on this earth to contribute to others in a more meaningful way, and she went looking for what that meant.
Cordova knew that she had a passion for business and after studying with business masters, she discovered her passion for teaching people about making money, building business and transforming educational systems around the world to eradicate poverty and hunger.
Cordova believes that the current educational system teaches people to be robots and to aim low. She says that one of the first steps in having a healthy relationship with money is to eliminate the self-limiting belief that individuals should feel guilty if they are wealthy or successful.
In her "Money & You" courses, Cordova teaches the concept of "deservability" - the ability to feel deserving around making money - and that people can do magnificent work and be paid for it. She explains that often individuals are focused on just making money not realizing that "money does not buy happiness."
Cordova believes having a healthy attitude towards financial success is "not just about making money anymore but it is also making sure that not only your families but your communities and the whole world is taken care of." She encourages others to be patient and trust the process, as it sometimes takes years of serving to be successful.
Cordova shares with The Inspiration Show host Natalie Ledwell: "We all have a guiding system. If you just listen to that inner voice the money will come."
Over 1 million people worldwide have already received Natalie Ledwell's free pre-made Mind Movies, which are dynamic moving video vision boards that help viewers visualize and achieve their desires and goals faster and easier than they ever thought possible.
To find out more about Mind Movies and to download 6 free pre-made Mind Movies, visit: http://mindmoviestv.com
About Mind Movies:
Founded in 2007, Mind Movies' mission is to help empower people from all over the world to visualize their goals and manifest their greatest dreams and desires. Mind Movies has touched the lives of over 1 million people around the world and is headquartered in downtown San Diego, California.
Company Contact Information:
Mind Movies
Media Relations
113 West G Street #122
San Diego, CA 92101
http://mindmoviestv.com