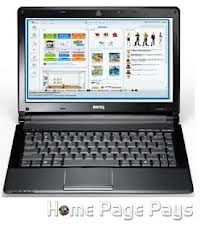 Education is more than a luxury; it is a responsibility that society owes to itself.
Robin Cook
Henderson, Nevada (PRWEB) February 11, 2013
Nearly all of the higher paying career fields require very heavy courses of Math for a degree. With most economies struggling paying for tutors or extra classes in order to ensure better grades is something many cannot manage these days. Smart Media Technologies offers a no cost solution to the problem. SMT offers over 2,200 free online courses from basic education to advanced University courses from Stanford and Yale. Previously these same courses were offered by SMT for a monthly fee through Smart Media Desktop, a downloadable software. This software was sold through schools and no profit organizations. It offered educational games, classes and even software and users had unlimited access to the entire library for the cost of $30-$50 a month depending on the number of computers they had in their home.
Recently SMT has created a new program called Home Page Pays which is a browser plug-in that offers all the Games, Software, Classes and more to anyone with a computer at no cost. The plug-in takes only a few seconds to install and sits at the very bottom of the users computer screens so that they have quick access to Computer classes, My University Classes, Games, Software, Bargain Shopping, Graphical and Text Search Engines and more. While other companies offer free games, for example, the user is still bombarded with constant advertising flashing in their face and they have to make sure that they do not accidentally agree to something that will install unwanted software or malware onto their computer which most don't know how to remove anyway.
While the cost of supporting this multi-millon dollar software and providing it all for free is covered by advertisers they do not run the show on HPP. Whenever someone is playing a game or watching a course on HPP all the advertising will disappear from their view. When the user is not doing any of these things then a small ad will show up at the bottom of their screen. But even then the user has the ability to turn that off as well making it 100% ad free.
So how does a company that allows people to turn off all advertising encourage people not to turn it off and keep it off? The answer is quite revolutionary. With Home Page Pays v2, now in the final phase of beta testing, users will actually earn from the advertising. Whenever the user keeps the advertising on they earn smart points which can be used in the SMT online store which will allow them to purchase things like like music and movie downloads and even electronics all without spending any money out of their own pocket.
Smart Media Technologies understands the importance that education means to our future and feels the best way to ensure that everyone has access to education regardless of the socioeconomic situation is to provide it to everyone via the internet at no cost. The vast majority of people using version one of Home Page Pays chose to leave the advertising on even though they are not compensated for it and won't be until v2 is released. It could be their way of saying thanks and providing support to make sure that it is always available to everyone at no cost and will keep on improving.
To learn more about Smart Media Technologies' Home Page Pays v2 visit their website at: http://smartmediaplay.com