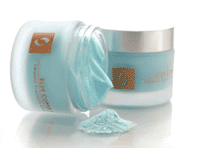 "Osmotics Blue Copper technology for non-surgical lifting is based on groundbreaking technology used by NASA that utilizes wavelengths of light to improve overall skin tone and radiance
Anaheim, California (PRWEB) February 28, 2013
The physician owned and operated team at DrSkinSpa.com adds Osmotics Cosmeceuticals to its comprehensive skincare offerings. With over 30 years combined experience, the professional team at DrSkinSpa.com evaluates and chooses skincare products based on scientific data and effectiveness. Carrying over 100 brand names hosting over 4,000 products,DrSkinSpa.com adds Osmotics Cosmeceuticals as the leader with the latest cutting-edge, anti-aging skincare and hair loss products.
Launching many "firsts" seems to be second-nature to Osmotics Cosmeceuticals founder and owner, Francine Edmund Porter. Since 1993, Porter has shaken and then renovated the anti-aging skincare industry with her desire to provide serious anti-aging skin and hair care products to produce serious results.
Osmotics Cosmeceuticals works with world-renowned scientists and leading university medical and research centers to incorporate the latest breakthroughs and provide the most advanced thinking in the skin care arena with clinically validated ingredients and technologies.
Osmotics Blue Copper 5 Firming Elasticity Repair cream features the first anti-aging product to incorporate copper peptides. Developed in 1997, this clinically proven technology is based on the fact that copper has been used extensively for years to heal wounds. Backed by a significant amount of scientific data, copper increases firmness and elasticity in the skin. The Osmotics Blue Copper 5 repair cream combines a new anti-aging molecule, the collagen-boosting five-chain pentapeptide, with the benefits of copper. Various forms of copper have been used since the beginning of mankind for healing. Copper is a powerful antioxidant, especially when combined with vitamin C, and fights free radicals to keep skin healthy and youthful looking. Osmotics Blue Copper 5 products hold title as Allure Magazine's Editor's Choice Award winner.
"Osmotics Blue Copper technology for non-surgical lifting is based on groundbreaking technology used by NASA that utilizes wavelengths of light to improve overall skin tone and radiance. Our customers are excited by the Osmotics Blue Copper products because they offer such new technology with proven results," stated Dr. Farid Mostamand, founder and owner of DrSkinSpa.com.
Osmotics Blue Copper 5 Face Lifting Serum combines the benefits of copper peptides with the most advanced lifting technology available. Osmotics Blue Copper 5 Face Lifting Serum contains almond proteins for smoothing, lifting and toning, along with shitake mushroom extracts to aid in the skin's support structure to help prevent sagging and thinning.
Osmotics Cosmeceuticals introduced FNS (Follicle Nutrient Serum) as the first product backed by a double blind clinical study to show improvements in hair loss for women and men. Osmotics Cosmeceuticals FNS vitamin enriched formula uses natural ingredients to safely promote healthier, thicker hair. FNS products include Osmotics Cosmeceuticals FNS Revitalizing Shampoo, Osmotics Cosmeceuticals FNS Revitalizing Conditioner, and Osmotics Cosmeceuticals FNS Nutrilash Brow and Lash Enhancer. Osmotics Cosmeceuticals FNS Nutrient Serum was named Breakthrough Product of the Year by Allure Magazine in 2002.
Osmotics Cosmeceuticals Anti-Radical Age Defense Barrier Longevity Complex emerged in 2007 as the first skin defense formula to fight all three forms of free radicals: ROS (Reactive Oxygen Species), RNS (Reactive Nitrogen Species), and RCS (Reactive Carbonyl Species) with patented BRT (Barrier Repair Technology).
Osmotics Eye Surgery Under Eye Rejuvenator is anything but surgery. To acquire the look of surgical eye repair without the invasive procedure, Osmotics Eye Surgery Under Eye Rejuvenator offers a powerful peptide technology serum to reduce dark circles and puffy eyes while firming crepe-like skin on eyelids and smoothing crow's feet. Osmotics Eye Surgery Under Eye Rejuvenator utilizes the most advanced tetra-peptide technologies and is clinically proven to reduce wrinkles and fine lines.
For more information on Osmotics Cosmeceuticals visit DrSkinSpa.com.
About DrSkinSpa.com:
The professional team of scientists, researchers, physicians and estheticians at DrSkinSpa.com offers an extensive selection of well-researched and evaluated premium, spa-quality skincare, hair care, cosmetics and additional beauty products for women and men. Free consultation with an esthetician is available online or through the call center. DrSkinSpa.com offers free domestic shipping, a 14 day money back guarantee, a rewards points purchase plan and a 120% price protection guarantee. To order visit http://www.drskinspa.com or call 877-777-1940. DrSkinSpa.com is based out of Anaheim, California.