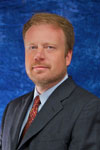 The articles test the financial theories we use every day and provide insight into complex financial strategies by experts in the field. - Dr. Michael Finke
Middletown, OH (PRWEB) February 15, 2013
Another unique feature of the Journal is that the audience includes practicing financial planners, insurance advisors, other securities industry professionals and financial planning consultants in addition to academicians and student readers. The common link among all readers is the commitment to financial planning.
Articles included in the current edition are: Converting a Traditional IRA to a Roth IRA, When to Claim Social Security Benefits, Attitudes Toward Immediate Annuities and Financial Advice: What About Low-Income Consumers? The first two articles provide research and insight into how investors can make better decisions and the second two articles help us understand how people behave by relating to experience and samples.
The editor, Dr. Michael Finke of Texas Tech University believes, "Through the Journal, we are helping to build the body of knowledge within the profession of financial advice. The articles test the financial theories we use every day, and provide insight into complex financial strategies by experts in the field."
Initiated in 2002, the Journal has grown in scope, acceptance and recognition among practitioners and academicians. Readership now exceeds 3,500 paid subscribers.
"We are honored to make available to our members and the worldwide financial services profession outstanding research papers by leading academicians and practitioners," states IARFC Chairman, Ed Morrow. "Our outstanding editor, Dr. Finke, attracts papers from leading scholars and with the assistance of his editorial committee produces an outstanding academic journal."
For more information on the current or archived issues: Journal of Personal Finance
The IARFC, International Association of Registered Financial Consultants, is a non-profit professional association that serves, educates and trains financial practitioners who help people "spend, save, invest, insure and plan for the future."