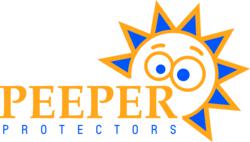 Start protecting your children's eyes today!
Pittsburgh, PA (PRWEB) February 13, 2013
Anyone spending time at the beach or park will see mothers applying sunscreen to children's skin. This is great to help limit the risks of sunburn and skin cancer. The problem is that there is another important organ that can be damaged by the sun and is being ignored...the eyes. The eyes are up to 10 times more sensitive to the sun than the skin. Everyone (including parents) should be protecting their eyes.
The current options to protect children's eyes are sunglasses and hats. These are adequate options but kids tend not to wear sunglasses and hats will not block all of the sun's rays. Since people are exposed to damaging light every day (cloudy days and now even inside with the new fluorescent light bulbs), there needs to be another layer of round the clock protection. A new product is now available with ingredients providing protection that some experts refer to as "sunscreen for the retina."
ichews is an oral supplement that is being distributed by Peeper Protectors and is meant to be used along with hats and sunglasses. The chewable tablets are formulated specifically for children. This supplement will provide targeted antioxidants, carotenoids, vitamins, and minerals that will help protect the delicate eyes of children.
"Eye doctors have been suggesting sun protection and supplements to adults for years", states Dr. Chris Carver, Optometrist and Founder of Peeper Protectors. "For some reason, we have neglected to stress the need for children."
These eye protective vitamins and antioxidants have been shown to be safe and are meant to be used on a daily basis. For children, Dr. Carver recommends annual eye exams, regular use of sunglasses (with 100% UVA and UVB blocking lenses), hats/visors, quality sunscreen, in addition to ichews.
You can get more information on Peeper Protectors and ichews at: http://www.peeperprotectors.com. Dr. Carver can be reached at: info(at)peeperprotectors(dot)com.
# # #
About Peeper Protectors
Peeper Protectors is a company that was started to provide products that help promote protection for kid's eyes and general health. The company was founded by Dr. Chris Carver who practiced optometry for 14 years prior to forming the company. Our first product, ichews, is a supplement specifically formulated with ingredients that act like sunscreen from the inside. We call it iSPF or internal SPF. The all natural chewable supplements contain antioxidants and carotenoids as well as other vitamins. We plan on developing more products as the company matures.
For more information on ichews and Peepers Protectors, please visit http://www.peeperprotectors.com or email Dr. Carver at info(at)peeperprotectors(dot)com.