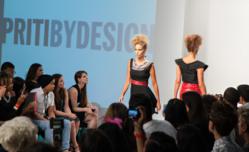 Toronto, On (PRWEB) February 13, 2013
iSkin, a premium brand of fashion and technology lifestyle accessories, has announced today that they are the official gift bag sponsor of Nolcha Fashion Week. Nolcha Fashion Week is a leading award-winning event held during New York Fashion Week for independent fashion designers to showcase their collections to a global audience of press, retailers, stylists and industry influencers.
Nolcha Fashion Week runs from February 11th - 14th and the event is officially listed with Mercedes Benz as the two recognized Fashion Weeks by New York City Economic Development Corporation.
As the official gift bag sponsor of the event, celebrity and media participants will receive iSkin's premium aura folio for iPad that features elegant styling and a slew of functional benefits that make it the ideal iPad companion.
About iSkin Inc.
iSkin Inc. has been one of the world's most trusted mobile accessory brands since its first advanced protective solution for the iPod® in 2002. Known for its cool, innovative designs and fashion-forward style, iSkin continues to be the leading mobile accessory brand. iSkin continues to focus on delivering the highest quality, innovative design and fashion-forward style in accessories for Apple®, BlackBerry® and now Samsung®.
The iSkin word mark and logo are registered trademarks of iSkin Inc., registered in Canada, the United States and other countries. All Rights Reserved 2006-2013. Apple®, iPad® and iPad® mini are trademarks of Apple Inc., registered in the U.S. and other countries. Other company and product names mentioned herein are registered trademarks of their respective companies.
For further information contact:
Press(at)iSkin(dot)com
http://www.twitter.com/iSkin
http://www.facebook.com/myiSkin