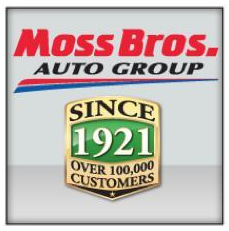 "We are very excited to launch our 'Lifetime Oil & Filter Change' program," said Moss Bros. Auto Group's Glenn Moss, Sr
(PRWEB) February 17, 2013
Moss Bros. Auto Group, the Inland Empire's premier family-owned auto group, announced the launch of its 'Lifetime Oil & Filter Change' program. Any vehicle purchased from the wide variety of Moss Bros. Auto Group dealerships on or after January 1, 2013 is automatically eligible for free lifetime oil and filter changes for as long as the customer owns the vehicle.
"We are very excited to launch our 'Lifetime Oil & Filter Change' program," said Moss Bros. Auto Group's Glenn Moss, Sr. "When people buy a car from one of our car dealerships , we want that car to last as long as possible; that saves our customers money and they are happier with their purchase. With our 'Lifetime Oil & Filter Change' program, our customers will have the ability to maintain their vehicle for much longer." Moss Bros. Auto Group will employ a mascot "Olly" in their advertising for the new program and to explain the tangible benefits of regular vehicle upkeep. "Olly" runs through the benefits of their oil and filter maintenance program by focusing on longer vehicle life and helping to maintain high vehicle resale values.
Moss Bros. Auto Group has car dealerships in Riverside CA, San Bernardino, and Moreno Valley. These dealerships offer Toyota, Honda, Volkswagen, Chevrolet, Chrysler, Jeep, Dodge, Buick, GMC, Ram, and Scion.
About Moss Bros. Auto Group
Starting with a small car dealership in 1921, J.A. "Red" Moss, Sr. and his family have spent four generations building Moss Bros. Auto Group. Today, the Moss family of dealerships spreads throughout Southern California with a focus on elite customer service and a "hands-on" approach to management. At Moss, You're the Boss! For more information, please visit their website at http://www.mossbrosautogroup.com, visit one of their many dealership locations, or follow them on Twitter, Facebook, Pinterest, or Google+.