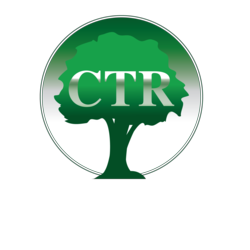 The goal of our new program for Audit Defense is to give our clients more confidence that they will be well represented during an IRS tax audit.
Kansas City, MO (PRWEB) February 17, 2013
CTR's professional tax firm is pleased to announce their new program to help taxpayers that are being audited by the IRS or that have problems with the IRS. IRS audits caused by filing issues can be very difficult to manage. As a result of recent client feedback, the company discovered that tax audits are one of the most stressful concerns clients face. Therefore, CTR decided to have more of its tax experts go through the process of IRS audit defense authorization.
"The goal of our new program for Audit Defense is to give our clients more confidence that they will be well represented during an IRS tax audit," said a CTR representative. "Authorized audit defense specialists can prevent you from facing liability for fraud from criminal activities perpetrated by a tax preparer. Our IRS problem solvers are trained in the common causes and solutions to audit issues."
CTR's tax lawyers that received IRS Audit Defense authorization have reported greater success in handling IRS audits for taxpayers. During the training the firm ran in preparation for this new program, their experts learned the dangers that fraudulent tax preparers pose to the average individual. This threat to the financial security is one of the reasons CTR created this new program.
CTR's authorized tax professionals perform a number of services under this new Audit Defense program. Another aim for the development of this program is to ensure that the company can handle the entire audit defense procedure. To make sure that proceedings are handled properly, a tax attorney with IRS experience handles all negotiation with the IRS. They schedule and attend audit meetings, and have access to the taxpayer's records on file with the IRS. Finally, they choose and explain the best course of action to ensure compliance after the audit process is complete.
CTR's tax specialists involved with the creation of this Audit Defense program require that taxpayers submit all necessary documentation prior to any audit meetings. Financial disclosure is an important factor in audit defense, as an uninformed tax professional will not be able to provide proper assistance to their client. The firm's income tax attorneys defending taxpayers in an appeal use all financial records and documents to support their case. The company has seen an increase in successful Audit Defenses following the new guidelines.
"Criminal tax preparers and so-called professionals can cause a world of trouble for taxpayers," said a CTR spokesperson. "If you have been the victim of one of these fraudulent tax firms and are being audited, now is the time to find a trustworthy tax professional, such as an authorized attorney or CPA. They can help you with every aspect of an IRS audit and provide you with Audit Defense that includes appeal support. The best thing you can do in this situation is to provide all documentation you have and be straightforward with your tax expert."
CTR offers tax debt resolution and tax services for individuals and businesses across the United States. The company uses a three step program to create personalized strategies to help taxpayers settle their IRS debt. The company offers many services, including: state and federal tax debt resolution, IRS audit defense, tax preparation and bookkeeping.