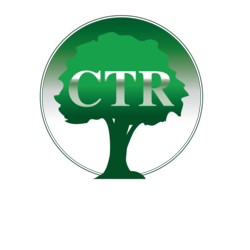 CTR offers tax debt resolution and tax services for individuals and businesses across the United States.
Dallas, TX (PRWEB) February 18, 2013
CTR's professional tax firm has added a new wage garnishment protection program to its list of offered services. The firm's tax professionals received training on how to stop wage garnishment and are putting that knowledge to use helping their clients. Since wage garnishment and other collection actions are the result of unpaid debt, the company felt that this was an important step to take in achieving their goal of being able to handle all tax-related issues an individual may face.
"We've been working in debt resolution since we started this company," a CTR spokesperson said. "Now we want to make sure that our clients can get help on all sides of a debt problem, whether they just need assistance in tax preparation or they are being levied by the IRS. We want to work with taxpayers to stop wage garnishment by state or federal tax agencies. With this new program in place to help us focus on protecting people from wage garnishment, we're more equipped to do just that."
CTR's experts have received coaching on the impacts that garnished wages can have on a taxpayer's life. Since this form of collection directly impacts income, many people feel that it can cause more trouble than other levy actions like having a car repossessed. CTR's representatives have heard that repaying other financial obligations can be more difficult when a taxpayer only receives a portion of their paycheck.
CTR's specialists that work with business clients have received specific training on the effects of wage garnishment to tax debtors that are responsible for a company's income tax payments. Debt collection for business involves some similar practices to personal debt collection actions, such as property seizure and sale. However, tax experts working with CTR have warned business taxpayers owing the IRS that when the federal government garnishes wages for a company, they can force customers with an outstanding balance to send their payments directly to the IRS instead.
"Our firm has served many taxpayers with business and personal tax issues," a CTR spokesperson said. "Tax debt that results in wage garnishment can cause particularly painful stress for individuals and companies alike. When it comes to a business undergoing garnishment, it can affect the bottom line, possibly driving down profits and stock prices. If a debt is large enough, bankruptcy and the loss of jobs within the company may occur. We want to stop garnishment in its tracks before it causes significant loss to business owners and employees alike."
CTR offers tax debt resolution and tax services for individuals and businesses across the United States. The company uses a three step program to create personalized strategies to help taxpayers settle their IRS debt. The company offers many services, including: state and federal tax debt resolution, owing the IRS, IRS audit defense, tax preparation and bookkeeping.