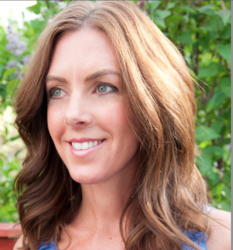 Readers will learn strategies to mobilize their supporters, ultimately making a bigger impact with their outreach efforts
Washington, DC (PRWEB) February 12, 2013
Salsa Labs, Inc. (Salsa), creator of the online, integrated platform for building a base of support, today announced the release of a new book exclusively for nonprofits on how to engage and enhance supporter recruitment. The Essential Guide to Online Advocacy for Nonprofits, sponsored by Salsa and published by Wiley will be available in e-book and print form beginning February 15 through salsalabs.com.
"The Essential Guide to Online Advocacy for Nonprofits provides readers with proven immediate techniques to improve their online efforts enhancing the nonprofit's overall advocacy strategy," said Christine Schaefer, vice president, community and marketing for Salsa. "Using language that's easy to understand, this book offers advice for any nonprofit who is looking to reach and engage more supporters and increase that leverage to enact policy change."
The Essential Guide to Online Advocacy for Nonprofits stresses the importance of merging offline efforts with online resources to ensure the right message is distributed to the right people with optimal timing. Readers will learn new ways to target decision makers and adapt their theory of change to each and every outreach effort.
Schaefer added, "Gathering support is key to every nonprofit's success. Co-authors Kristin DeMint and Jeanette Russell, organizing director, Salsa, collaborated on the book leveraging Salsa research and Jeanette's impressive 18 years of advocacy and organizing expertise. Their lessons learned and data-driven examples are woven throughout the book. Readers will learn strategies to mobilize their supporters, ultimately making a bigger impact with their outreach efforts."
The book is the latest addition in a series of tools provided by Salsa focused on advocacy, with a specific emphasis on the online elements. Other resources include Advocacy Unleashed, the online journal for nonprofit advocates, offering insight on the art of advocacy organizing, as well as an abundance of webinars, events and additional references on the Salsa website.
Follow Salsa on Twitter or like them on Facebook.
About Salsa Labs
Salsa Labs (Salsa) helps nonprofits and political campaigns to build, organize and engage a base of support, through their platform, top-rated customer service and community of more than 2,000 nonprofit organizations from around the world. In one easy-to-use, integrated and flexible web-based system, groups of all sizes can manage their supporters and chapters, communicate through email and social media, fundraise, advocate, host events, and measure results. For media information, contact Leah Wilkinson, WilkinsonShein for Salsa, 703-907-0010 or leah@wilkinsonshein.com. Visit Salsa online at http://www.SalsaLabs.com.