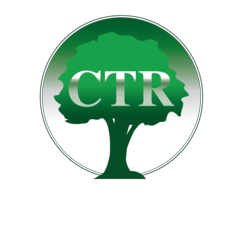 Once our professionals have talked to the IRS on your behalf, we will take the final step and create a record of your full financial situation.
Miami, FL (PRWEB) February 19, 2013
CTR's professional tax company is excited to announce the launch of a new 4-step process for IRS investigation. This new program will provide a thorough financial analysis to help taxpayers struggling with unpaid tax debt. The company's professionals, such as a tax lawyer with IRS debt settlement experience, are guiding clients through the process of tax debt resolution. This investigation helps paint a picture of a taxpayer's financial situation and leads to the best debt relief solution.
"Once a taxpayer owes the IRS enough on unpaid taxes that they need a settlement plan, our experts can give them options for repayment that won't break the bank," said a CTR representative. "We want to show our clients that debt relief is attainable and can be achieved with the help of a trained tax professional and a commitment to repayment."
CTR's expert taxation attorneys found, through studying previous investigation programs, that filing for Power of Attorney with the IRS will make a significant difference in the new program's effectiveness. The tax professionals can now handle all negotiation and communication with the IRS. Specialists with Power of Attorney are able to show the IRS that taxpayers are serious about settling their debt, as well as handling all forms and documents that are required to support debt relief efforts.
CTR tax experts determined during research that having a copy of a taxpayer's IRS Master File, which contains the IRS' written history of an individual's financial life, makes understanding a client's financial situation easier than before. Transcripts, income records and information on accounts will give the tax representative a complete financial picture of the full debt scenario and income tax problem. The transcripts stored with this file contain debt information and a detailed description of penalties and interest that have been added to the original balance.
CTR's tax professionals, after retaining all necessary information from the IRS Master File, have included a stronger focus on step 3: the verbal conference phase. In this part of the investigation, the company's representatives talk to the IRS agent handling their client's case. Our specialists introduce themselves and let the IRS know that they will be assisting the taxpayer with a plan to repay any unpaid back tax and help see the settlement to completion. The purpose of this step is to inform the IRS of intent to resolve debt and prevent the initiation of collection activities. The updated program involves more one-on-one training for the company's experts to learn new IRS negotiation techniques.
"Once our professionals have talked to the IRS on your behalf, we will take the final step and create a record of your full financial situation," a CTR spokesperson said. "After tax specialists and clients are on the same page, specific debt settlement options can be discussed. We realized, after analyzing our old methods, that the debt resolution steps go much smoother when we follow this new program."
CTR offers tax debt resolution and tax services for individuals and businesses across the United States. The company uses a three step program to create personalized strategies to help taxpayers settle their IRS debt. The company offers many services, including: state and federal tax debt resolution, IRS audit defense, tax preparation and bookkeeping.