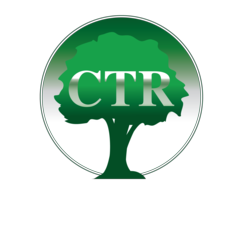 We're offering this assistance to taxpayers because we recognize that a change needs to be made.
Boston, MA (PRWEB) February 20, 2013
CTR's professional tax firm is now offering assistance to taxpayers that are facing IRS collection efforts. Anyone needing help with tax problems like debt settlement can now get that help from the firm's tax experts. Submitting a resolution plan to the IRS will stop collection activities and start a taxpayer on the road to compliance. The company, which previously would help taxpayers struggling against debt collection on a case-by-case basis, can now provide them with a step-by-step plan to cease collection actions.
A spokesperson for CTR recently stated, "If you're in debt to the IRS and have received notices that collection actions will be enforced, we have solutions for you. Our firm has trained professionals that have experience working with the IRS to get debt relief for our clients. We know what settlement programs are offered, and with a thorough analysis of your finances, we will get you the help you need."
CTR's specialists have helped many clients seeking tax problem help during collection periods to determine the best program for their debt relief. To guarantee successful results, the company now asks that all clients provide any related financial documentation (such as records, income and expenses) to their tax expert. This information aids tax professionals in choosing a resolution program to which an individual will be able to commit without causing financial hardship.
CTR's firm has had to warn taxpayers that have received debt notices to find a solution quickly, based on previous experience with clients. Experts working with CTR have changed their focus during debt collection to stop a tax lien from being placed on an individual's accounts and assets. Philadelphia tax attorneys working with CTR have recommended time and again that settling debt before the tax lien period is over will prevent more serious collection activity. Tax experts employed by the firm are trying to avoid seeing an individual's accounts being levied.
CTR's tax experts have received further training about levy actions taken by the IRS if unpaid debt is not addressed that can lead to the IRS seizing property from bank accounts, houses, cars to other assets. From this point they can sell physical property. If a debt is still not satisfied, the IRS can garnish wages. This effort involves demanding that a taxpayer's employer send a portion of each paycheck, not to exceed 50%, to the IRS. CTR has hired more garnishment lawyers to provide advice on how to halt wage garnishment.
"We're offering this assistance to taxpayers because we recognize that a change needs to be made," said a CTR representative. "We've seen too many people lose property that is important to them. We want to help our clients avoid this fate by settling with the IRS early. Please let us solve your debt problems today."
CTR offers tax debt resolution and tax services for individuals and businesses across the United States. The company uses a three step program to create personalized strategies to help taxpayers settle their IRS debt. The company offers many services, including: state and federal tax debt resolution, IRS audit defense, tax preparation and bookkeeping.