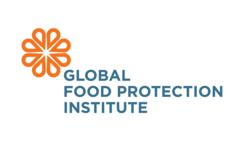 "[This] is an important opportunity for us to continue to establish international collaborations and partnerships, and to help advance our mission of a safe, global food supply."
- Dr. Julia Bradsher
Barcelona, Spain (PRWEB) February 25, 2013
Representatives from the Global Food Protection Institute will participate in the Global Food Safety Conference from March 6-8 at the Hotel Rey Juan Carlos in Barcelona, Spain. This year's program theme is "Food Safety in a Global Economy" and will attract over 800 food safety experts from over 60 countries. These thought-leaders represent the business, political, economic and social communities that all impact the global food supply.
"The Global Food Safety Conference is an important opportunity for us to continue to establish international collaborations and partnerships, and to help advance our mission of a safe, global food supply," said Dr. Julia Bradsher, president and CEO of the Global Food Protection Institute. "We look forward to representing The Institute on yet another important global stage."
About The Institute
The Global Food Protection Institute is a 501(c)(3) nonprofit organization driving the adoption of food-protection policies and practices for a safer global food supply. The Institute's mission is to improve public health and reduce mortality, morbidity and economic costs associated with foodborne illnesses through three core initiatives:
•The International Food Protection Training Institute is building the training infrastructure for the global integrated food safety system.
•The Symposia Initiative is facilitating the adoption of policies and practices that will lead to improved public health.
•The Technology Initiative is advancing the development of novel food-protection technologies.
Start-up funding for the Institute has been generously provided by the W.K. Kellogg Foundation.
For more information, visit http://www.gfpi.org.