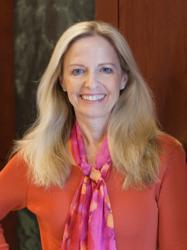 Shared Values are a key competitive differentiator.
Melanie Connellee, President - The MLC Group
Charlotte, N.C. (PRWEB) February 14, 2013
On February 12th, The MLC Group, a strategic planning firm, responds to a recent article from Kurt Listug, CEO of Taylor Guitars in "Kurt's Corner" Wood & Steel (winter 2013). He reports on the 38th anniversary of the company that culture and shared values matter - "the measure of how broadly a business embraces fairness and success for its employees, customers, vendors, the environment and its shareholders might be the best measure of success one could apply."
In the article Listug looked back at the decisions made that led to Taylor's growth and success. "When we were small and struggling, the decisions faced were often critical; they impacted whether we'd still be in business a few months down the road. Decisions like which bill to pay or how to sell guitars this week so we could eat the next week. Other decisions seemed equally critical to survival, and they were, but in a different way. They had more to do with what we felt would be honest and ethical business; what kind of culture we wanted to create; and how we wanted to treat others. How would we define success, and how broadly would we measure that?"
Listug contends that businesses operating out of their own self-interest and profit motive wouldn't survive because there's more involved in building a quality business. He states "But it seemed that I was proven wrong. I saw companies that didn't care about their customers, or would barely give you your money's worth, continue to stay in business and even give an appearance of prosperity. But it does matter. In fact, I believe the measure of how broadly a business embraces fairness and success for its employees, customers, vendors, the environment and its shareholders might be the best measure of success one could apply. If you look at the best companies, I think you'll find organizations that, to the best of their ability, provide opportunity and rewarding work for their employees; treat everyone they deal with honestly and fairly; care about and safeguard the environment; and provide a good return to their shareholders. I truly believe that the more value a company can deliver to its employees, customers, vendors, shareholders and anyone else the company interacts with, the more successful that company will be.
Melanie Connellee, President of The MLC Group, responds to the article by saying that a company's shared values are a key driver to their success. "We see so many organizations that develop plans – but when it comes to implementation – if the organization does not have a spirit of collaboration and a greater goal that drives them to make sacrifices for the company – they are very likely to dilute the effectiveness of their plan and fail in implementing change."
"Successful organizations are powered by their shared values. Values perform like compass headings – they are the "way we will get there" - how we will work together in achieving our Mission. They act as stabilizers in a constantly changing environment. Their power is in providing a steady driver to influence behavior and create a thriving culture for an organization."
Connellee adds, "Shared values are a critical pillar for every organization to study and address. Every organization has a culture whether they recognize it or not. The most successful companies will be those who identify the culture that best serves their stakeholders and works to develop and sustain its spirit and life. Peter Drucker defines culture as "a commitment throughout an enterprise to some common objectives and common values. Without such commitment there is no enterprise."
"We congratulate Taylor Guitars on building a successful 38 year old enterprise that values the way they live and work together."
The MLC Group – Because business needs clarity.
The MLC Group is a new breed of hybrid management consultants who bring innovative ideas and creative thinking strategies to organizations that want to improve the way they do business. The firm specializes in delivering world class strategic planning and facilitation services to executive teams using its proprietary VSE ProcessTM. Their services are designed to bring clarity to planning for the future as well as managing the day to day.