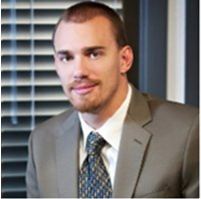 Dan wrote his first computer program when he was eight years old on an Apple IIGS.
Redding, CA (PRWEB) February 13, 2013
Dan Lockwood, founder and president of the network solutions company Development Group, Inc. has been chosen as one of the top 20 leaders under the age of 40 in Northern California. The award is part of the Redding Record Searchlight's 20 Under 40 Class of 2012 that features individuals who demonstrate leadership, initiative, and innovation in the community.
Lockwood was nominated for the 20 Under 40 award by three of his employees. Stefanie Boudro, an employee at Development Group told the Redding Record Searchlight that "Dan is wise beyond his years. His cautious decision process and thought management style is amazing."
Lockwood is a self taught entrepreneur who founded Development Group in 2009. He wrote his first computer program when he was eight years old on an Apple IIGS. The 31 year old describes himself as a classic over-achiever who works hard and cares about his staff.
The Redding Record Searchlight's 20 Under 40 Class of 2012 was chosen by a panel of community leaders from a pool of 68 nominations featuring individuals from the nonprofit, business, government and education communities, as well as entrepreneurs and the area's tribal community. Individuals were nominated by friends, relatives, and co-workers for helping make their community a better place to live and work.
Lockwood's main focus is continuing to build his business, but he also tries to find ways to support activities and events in the local community, including the Redding Rotary Club, Shasta Women's Refuge, Turtle Bay Exploration Park, and the Shasta County Office of Education.
In the last year, Development Group has grown in both employees and yearly revenue. When asked what level of growth he is aiming for, Lockwood told the Redding Record Searchlight "the sky's the limit."
Development Group was established in 2009. Its corporate office is located in Redding, California with offices also in Sacramento and Medford, Oregon. The company was voted "2012 Best Company to Work for in Shasta County" in the small business category.
For more information about Development Group, visit the company's website at http://www.development-group.net.
About Development Group Inc.
Development Group, Inc. is a diverse team of experts diligently working together to build better networks with Cisco products to make sure our customers can connect, communicate and collaborate with the people they need to when they need to. We recognize the importance of using the network as a platform for connecting people to achieve enhanced business results. We believe a customer's experience of the solution is as important as the solution.