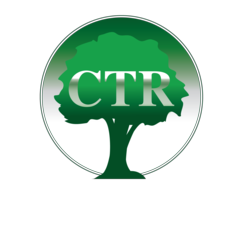 A goal of our company has always been to make tax problems easier for our clients to handle.
Chicago, IL (PRWEB) February 12, 2013
CTR's tax company has launched a new program to help taxpayers in debt to the IRS determine for which resolution programs they are eligible. While it wasn't a challenge to explain the various options to clients, tax experts felt that time was wasted on figuring out which settlement plans would actually fit their financial lives. This was the main reason the program was implemented.
CTR's desire to create this new program was heavily based on feedback on old processes from experts like a CPA or a tax attorney. This input was crucial in designing a new investigation process that would help all parties involved to see the full picture of an individual's finances. A CTR representative recently stated that "Our program heads have always felt that listening to the opinions of those directly involved with the clients leads to the most valuable input. We design our processes to reflect the needs of our employees and our clients.
CTR's tax professionals working on the new program have developed a thorough investigation model to analyze a client's financial situation. The purpose of this analysis is to help an individual and their tax attorney to determine the best plan for tax debt relief. The investigation procedure involves one of the company's tax consultants going over a taxpayer's financial records, income, debts and expenses to show what funds are available for repayment now and in the near future.
Once a debtor's finances have been analyzed, CTR's specialists trained in this new program begin recommending solution options. The company's professionals are skilled in IRS negotiation and will find a settlement program that fits in with their clients' debt scenarios. Whether the best plan for resolution is an Installment Agreement, an Offer-In-Compromise, or obtaining Currently-Non-Collectible status, taxpayers in debt because they owe back taxes will find the right debt relief option.
CTR's clients didn't just need help with discovering program options. The company's tax attorneys had heard from a number of people that maintaining a payment schedule and staying current with the IRS was a concern even during a settlement. As a result of this feedback, tax professionals in the new program are putting more effort into seeing taxpayers through the process from start to finish.
With this new debt relief program in place, CTR stands to aid many more people in settling their balances owed to the IRS. Being able to provide tax relief help has been an important focus for the company, and now they will be able to do that with more efficiency and ease.
"A goal of our company has always been to make tax problems easier for our clients to handle," a CTR spokesperson said. "That's why we're excited about this new program. It gives us another tool to help taxpayers get out of debt in a way that works for them."
CTR offers tax debt resolution and tax services for individuals and businesses across the United States. The company uses a three step program to create personalized strategies to help taxpayers settle their IRS debt. The company offers many services, including: state and federal tax debt resolution, IRS audit defense, tax preparation and bookkeeping.