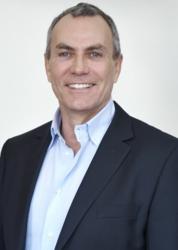 It is important that we share our knowledge with our fellows around the world. This Congress in Cape Town will allow each of us to share what we have each learned to help to ensure continued excellence in the field of aesthetic medicine.
Montreal, Quebec (PRWEB) February 13, 2013
Dr. Yves Hébert, from Montreal, will be speaking at the 19th World Congress of Aesthetic Medicine of the UIME which will be held in Cape Town, South Africa from the 14th to the 16th of February, 2013 on facial rejuvenation and the antioxidant revolution in skin care.
The 19th World Congress of Aesthetic Medicine 2013 will focus on a strong scientific program combined with teaching, training and live workshops to educate doctors from all over the world on the latest trends, new techniques, discoveries, products and devices in the field of Aesthetic Medicine. This is the first time in history that this world congress is being held in an African country and it is probably the most important aesthetic medical event ever in Southern Africa.
Dr. Hébert will be speaking at the Congress on the following three subjects:
1. Understanding Facial Structures for a Global and Safe Approach to Facial Rejuvenation
The process of aging of the face results from the gradual absorption of fat, decreased thickness and elasticity of skin, decreased adherence between skin and subcutaneous tissues, sagging of soft tissues, weakening of the orbital muscle and septae, and progressive decrease in the volume of the craniofacial skeleton.
Up until recently, these different issues of the aging face have not been addressed in a global approach.
The new understanding of the role of the multiple components of the facial structures and their interrelations should lead to improvements in rejuvenation techniques that focus not only on the skin but also on deeper tissues.
This presentation will review the different layers of skin, soft tissues, muscles and bones and the location of nerves and vessels, outline how these anatomical structures are all connected and give the cosmetic physician the tools for a safe and thorough combination of therapies in global facial rejuvenation.
2. Global Protocols for Optimal Laser Skin Resurfacing Results: The Antioxidant Revolution
Lasers trigger a wound healing response in the skin to promote rapid healing and enhanced results; this may however increase free radical damage and a depletion of Vitamin C within the skin at a time when it needs it the most. Certain antioxidants enhance the results of laser treatments by accelerating topical uptake of Vitamin C, reducing redness and downtime, complementing laser results and protecting the patient's long term investment. Dr Yves Hebert will share his insights into these revolutionary antioxidants.
3. Specific Aesthetic Dermatological Conditions Photo Aging: New Studies Confirm, Infrared Radiation Accelerates Skin Aging
Photodamage is the accelerated aging of the skin caused by exposure to the solar spectrum. Even the best sunscreen only blocks 55% of UV-generated free radicals. It is known that UVA and UVB are damaging, leading to accelerated skin aging. What about the rest of the solar spectrum? Dr Yves Hébert will explain the results of these new studies.
"It is important that as doctors in a relatively young specialty that we share our knowledge with our fellows around the world. This Congress in Cape Town will allow each of us to share what we have each learned to help to ensure continued excellence in the field of aesthetic medicine," said Dr. Hébert.
As an expert in skin care, Dr. Hébert was asked by SkinCeuticals in South Africa to speak on the growing importance of antioxidants in the treatment of anti-aging as well as their role in combination with laser treatments. SkinCeuticals is a skin care brand from the US that uses high potency formulas with pure actives to help promote health skin care and anti-aging.
About Dr. Hébert
Dr. Hébert is a graduate of the Faculty of Medicine of the University of Montreal and has worked in the field of aesthetic medicine for over twenty years. He is medical director at Médecine Esthétique Dr Yves Hébert and his clinic has the most highly advanced medical equipment available including body contouring, resurfacing, toning and photo rejuvenation technologies to provide a wide array of treatments and respond to the growing demand for new non-invasive procedures. He is also at the forefront of new injectable treatments as they become available and are tested and proven safe in Canada. Dr. Hébert is also the medical consultant for Etiket, a luxury retail concept located in Montreal that specializes in results-oriented skin care.
Dr. Hébert is a member in good standing of the Quebec College of Physicians, the Quebec Federation of General Practitioners, the American Society for Laser Medicine and Surgery, and the International Society of Hair Restoration Surgery.
Dr. Hébert is the Past President of the Canadian Association of Aesthetic Medicine (CAAM) where during his tenure he helped build an educational program available to doctors practicing aesthetic medicine in Canada to ensure excellence and safety in the field across Canada.