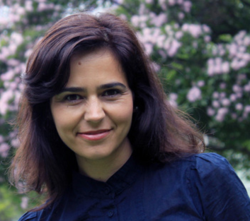 Studies show that people report a decrease in life satisfaction after having a child
Los Angeles, Calif. (PRWEB) February 13, 2013
Studies show that people report a decrease in life satisfaction after having a child. Four areas of difficulty are listed as the most common causes of marital dissatisfaction: Restriction of freedom, conflict with roles and functions, financial impact, and sexual dissatisfaction. One-on-one or group therapy consist of six-session prep courses designed to give individual couples a private structured time and place to address any issues and mentally prepare for parenting. Patricia O'Laughlin MFT has helped numerous parents consider what mindful-parenting looks like and how it can provide a benefit for them and their children.
The parenting course offered by Patricia O'Laughlin licensed Therapist in typically held in a relaxing office setting in the Silver Lake neighborhood of Los Angeles and is designed to help strengthen the emotional relationship between partners before the birth of the child.
The Topics covered include:
1. Expectations for parenting and how realistic are these expectations.
2. Finding oneself and finding ones inner parent.
3. Becoming the best parents together and not forgetting to be a love each-other.
4. Connecting to people and how this affects the changes having a baby will brings.
5. Honing communication techniques used between tired and frustrated parents.
This course also offers an introduction to attachment styles that help couples explore which aspects of attachment parenting to incorporate into the new parenting mix.
Each meeting is conducted in 50-minute segments and can be done via Skype or in person. The course begins by focusing on myths around parenting and adult attachment styles, during the middle phase couples can explore how to see themselves as individuals, a couple, and a family once the baby has arrived. Bring awareness to ways to incorporate mindfulness into parenting and how the approach can strengthen bonds with between parent and child.
The class ends in a discussion about communication techniques and attachment-focused parenting. There are readings and assignments to be completed outside of meeting times designed to create awareness and reinforce learning.
Patricia O'Laughlin, licensed therapist and Art Therapist, providing EMDR and therapy to individuals, couples, teens, and adults. Silver Lake/Los Feliz, Los Angeles. therapy(at)patriciaolaughlin(dot)com or (323)761-2221. For more information please visit: