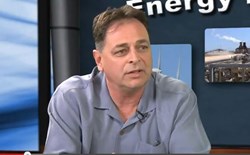 In an energy conscious environment, educational systems and clients are trying to become more energy efficient.
Riverside, CA (PRWEB) February 14, 2013
Bob Hayes, President and CEO of RIS Electric touched base on current projects and the efforts of educational systems towards becoming energy independent while facing issues related to funding and state regulations. Hayes, mentioned that some of their current projects mostly within the educational industry range from new school constructions to additions and remodels. Bob states that in an energy conscious environment, educational systems and clients are trying to become more energy efficient. As a result, this reduces energy consumption in the classrooms. It is ideal that in an energy conscious environment, all schools should be restructured or rebuilt in a way to support low energy consumption as introduced by Title 24. Unfortunately, with funding being the foremost issue, Bob mentions that the "State of California hasn't had a lot of funding for school projects" and has not "allocated any additional funds".
In an effort to fund energy independent projects, the school districts within Riverside and San Bernardino counties have gone out for Local School Bonds for assistance and have luckily been approved. With funding being scarce, many schools are beginning to modernize current electrical systems versus rebuilding, with hopes to use the money saved from utility operational costs towards more educationally based needs such as computers or textbooks.
Title 24 is reserved for state regulations that govern the design and construction of buildings, associated facilities and equipment. In relation to the state's push to become energy independent, Bob states that in the future, Title 24 will essentially reduce the watts per square footage allowed. This will likely encourage changes from current fluorescent lighting to LED lighting. Although costly, Bob believes this will be a trend to look forward to. In consideration of the schools' future long term savings plan, Bob states that many schools need to be "upgraded" with energy efficient lighting, solar if possible". As for the future goals of RIS electric, they will be trying to "expand their market and do as much green work as possible".
For More Information Contact:
Tracy Lagera
Info(at)eimag(dot)org