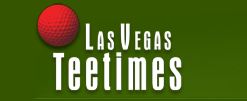 Our goal is to help the Las Vegas traveler find the golf experience that is just right for them
LAS VEGAS, NV (PRWEB) February 13, 2013
The professionals at Las Vegas Tee Times by BK's Golf Services, a Vegas-based golf booking and servicing company, know that there's a customized golf vacation waiting to suit any type of golfer. Now, the viewers of YouTube can know it, too. Brady Kannon of BK's Golf Services has recently been featured in a YouTube broadcast which highlights his company and what their free services can do for Vegas golf vacationers – especially ones who aren't familiar with the area. It can be seen here.
With its more than fifty world-class golf courses and being a favorite hotspot of both professional and amateur players from around the world, it's no wonder why a golf aficionado might want to take a sports-oriented vacation in Las Vegas. Each and every course is spectacular in its own way – and that's precisely the problem when planning a trip. You can't realistically make time for every location, so how do you know how to blueprint your ideal golf vacation?
"We're a free service that make tee times for people coming to Las Vegas. Our goal is to help the Las Vegas traveler find the golf experience that is just right for them," says Kannon.
And that's exactly the point of this golf servicing company, BK's Golf Services. They provide free assistance to golfers so they can put together the perfect package and get the unforgettable experience they're looking for. Plus, the company has access to hot specials from the different courses and knows the nuances of each better than anyone else. Whether you're a high handicapper, a single-digit player, or somewhere in-between, this video will show you how dedicated LV Tee Times is to making sure you get the best Vegas golf package suited for your individual needs.
Las Vegas Tee Times by BK's Golf Services makes it their mission to match the golfer to the course. The professionals of the company have a combined 35 years of experience and diligently keep track of golf specials, discounts, starting times, hotels, and more - to be able to comprehensively answer any questions and put together vacation packages one will find just exactly perfect.