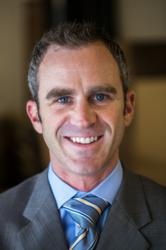 The company is well poised for growth, and that's exactly what the team and I will focus on as we continue to build a world-class company.
Portland, OR (PRWEB) February 12, 2013
GigaPan, the leader in interactive gigapixel imaging technology, today announced Josh Friedman has joined as its new president and chief executive officer (CEO). In his role as CEO, Mr. Friedman will lead the company's strategic direction and help GigaPan build on the strong growth it achieved in 2012. Mr. Friedman replaces the company's founder, Henry Hillman Jr., who served as the interim CEO.
"Building on our record growth from 2012, the company sought out a new CEO to help us reach the next level. Josh's knowledge and background make him an excellent match for GigaPan," said Henry Hillman Jr., founder and chairman of GigaPan. "His extensive experience leading fast-growing companies will be invaluable as GigaPan continues to expand its presence into new markets. With Josh leading our team, I am confident we will continue to be pioneers in the high-resolution imaging industry."
Mr. Friedman brings more than 15 years of experience working with entrepreneurs and building startups. Most recently, he was chief operating officer and a board member of Rumblefish, the leading music licensing company. Prior to that, he co-founded NedSpace, a provider of co-working facilities for entrepreneurs and startups, and Eleven Wireless, a software-as-a-service company that provides a platform for hotels to provide revenue-generating services to their guests. Before founding Eleven, Mr. Friedman launched the business development organization at Tripwire, and began his career in the newly formed server group at Intel. He graduated from Oregon State University.
Mr. Friedman joins GigaPan at a crucial time, as the company is experiencing record growth. With more than 50,000 members and nearly 100,000 panorama images uploaded to its website, GigaPan delivers high-resolution photos that allow people to explore images in incredible detail. The company has also partnered with major companies including TBS, CNN, National Geographic, NBC, Sports Illustrated, Major League Baseball and the Geological Society of America to help engage with audiences, drive traffic and increase overall brand visibility.
"GigaPan has truly innovative technology, very strong traction in the market and a number of incredible partnerships we expect to leverage in 2013," said Mr. Friedman. "The company is well poised for growth, and that's exactly what the team and I will focus on as we continue to build a world-class company."
About GigaPan
Founded in 2008, GigaPan offers a an innovative technology system, spanning hardware, software and cloud based viewing, tagging and sharing solutions, to allow photographers, digital content designers and promoters the opportunity to expand the limits of traditional photography. These interactive images and panoramas bring zoomable, multi-dimensional stories to life through a system of dynamic tools, which drive exploration and engagement for brands, events, research and education. Connect with GigaPan on Facebook and Twitter.