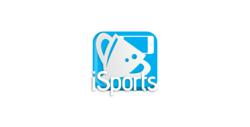 It's like having a Wii golf game built into your iPhone.
New Castle, Australia (PRWEB) February 12, 2013
JM-Playway, a mobile app company based in Newcastle, Australia, officially launched its golf game app today, called iSports Swing. This innovative sports app lets players use their iPhone like a golf club and play golf on a virtual course. Utilizing the iPhones gyroscope and accelerometer technology, iSports Swing brings realistic golf action to the smartphone world.
"This app is made for those who love to play golf but can't always find the time to get on the green," said James Moncaster, iSports CEO. "It's like having a Wii golf game built into your iPhone."
iSports Swing includes realistic feature like a practice range, 3 separate levels, realistic golf courses, and fine-tuned swinging capabilities. The app also features Game Center interactivity so users can compare their scores with others.
Moncaster believes that iSports Swing is a great app for the home or office, and is sure to take off with general app gamers and avid golfers alike.
"There's something about driving a ball on the green that just feels great," said Moncaster. "This app is as close to home as playing golf can be for your iPhone, and we believe that it will have a wide and loyal audience."
About:
Created by JM-Playway, iSports Swing is a virtual golf game app that uses your iPhone's accelerometer technology to transform your iPhone into a golf club. Tap the screen to lineup your shot, and swing your iPhone to aim for a hole in one. Featuring 3 courses and a practice range, iSports Swing brings life-like golf action to your iPhone. Created by James Moncaster @ JM-Playway; the right way. Developed @ ROKSALT by Luke Allen.