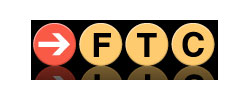 Fairfield, CT (PRWEB) February 13, 2013
After co-owning a large Seattle club, Fenix Underground, for 10 years, John Corbett knows what makes a good live show—even though he'd never sung in public at all until releasing his debut album. He and fellow band mates Tara Novick (guitar), David "the Hawk" Lopez (drums) and Louie Vincent Ruiz (bass) now play near-Springsteen-length sets.
Corbett admits it's a down-to-earth operation, like the guy who runs it. They haul their own gear and sell their own merch; Corbett even does the driving and no, it doesn't bother him if people show up because they're fans of his acting career.
John Corbett knows that Hollywood stars moonlighting as musicians don't always get taken seriously. But Corbett hasn't had a problem doing just that. His self-titled debut album, released in 2006, climbed to No. 42 on Billboard's Country Album charts, surprising even the guy who rose to fame as Cicely, Alaska's resident radio deejay on the TV series Northern Exposure.
The Hollywood actor famous also for his roles in My Big Fat Greek Wedding, Sex and the City, comes to FTC with a new album, Leaving Nothin' Behind, released on his own Funbone Record label. Corbett confirms what fans quickly recognized which was he never was moonlighting in the first place. Growing up in the shadow of Wheeling, W.Va.'s famed Capitol Music Hall; music was always Corbett's first love.
Corbett does a masterful job of owning each song he performs including "El Paso," a classic murder ballad. Over Spanish and baritone guitars, Corbett evokes the taste of the dry desert dust as a protagonist prepares to hang for the death of a cowboy he didn't kill.
"I never for a second dreamed that I could make a living making music, except probably when I was a freshman in high school and would daydream about what it would be like to be in Kiss or Styx or something," he admits, laughing. "But I always had a guitar with me."
Corbett's ability to tackle someone else's songs and make them his own is what separates him from wannabes and the real deal—which, come to think of it, is the same trait actors need. It's all about interpretation, for which Corbett's fans will give him high marks.
Corbett will give a performance unlike any you have ever seen on StageOne by actor or musician right before your eyes, so get out and come together and check out this amazing actor turned musician.
Date: Friday, February 22nd
Venue: StageOne 70 Sanford St., Fairfield, CT 06824
Tickets: $28 Adv. Members Save $3
Doors: 7:00pm
Show: 7:30pm
Buy online: http://www.fairfieldtheatre.org
Box Office: (203) 259 - 1036
About the company:
Fairfield Theatre Company is a highly-acclaimed nonprofit performing arts organization located in the heart of downtown Fairfield, Connecticut. FTC presents nearly 200 performances and concerts each year featuring outstanding national talent on FTC's StageOne in Fairfield and at The Klein Auditorium in Bridgeport. FTC's intimate 200-seat StageOne venue is widely recognized as being one of the best places to see live entertainment and live music in Fairfield County. FTC is dedicated to providing the highest quality arts, entertainment, and educational experiences to the communities we serve in Fairfield County.