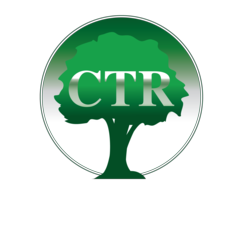 Taxpayers who undergo a free tax debt consultation are less likely to end up facing serious IRS collections.
Detroit, MI (PRWEB) February 15, 2013
CTR is announcing the start of it's new tax debt consultation program that will help more individuals understand their IRS debt problems. Taxpayers who need back taxes help can call the experts at CTR and have their questions answered during a one our consultation. The consultations are with CTR's expert CPA's, senior case analysts and tax lawyers.
CTR has been providing nationwide tax debt services for several years. The company was founded with the hope of helping more individuals get tax relief from the IRS. Tax debt is one of the most difficult financial obligations to overcome for individuals with no prior experience dealing with the IRS. CTR provides professional tax relief services to customers in need of assistance.
"We are excited to be offering free consultations and sharing our knowledge with individuals who need answers fast," a CTR spokesperson said. "It's important to take quick action when dealing with the IRS or state tax authorities."
The program was started after CTR's experts analyzed their client feedback and realized that many of their customers did not understand their IRS problems before calling CTR for help. The company began providing more information on initial conversations with potential customers, which led to higher customer feedback scores. Because of the initial success, CTR implemented it's free consultation program. "We know that this type of financial burden is a struggle and it's hard to find answers. Our experts will give you an idea of your best course of action towards getting a tax resolution." A CTR spokesperson said.
Taxpayers who undergo a free tax debt consultation are less likely to end up facing serious IRS collections. When the IRS levies a taxpayer, they can have an individual's wages garnished, seize bank accounts and even take property or retirement accounts. According to CTR's tax professionals, tax levies mainly happen when taxpayers continually ignore IRS warnings and fail to seek help. Once collection actions are started, it becomes very difficult to have them stopped until the IRS has collected the full tax liability.
"Getting a free consultation, speaking to a Chicago tax lawyer or CPA and getting assistance with your IRS problem creates peace of mind," said a CTR spokesperson. "More importantly, it prevents collection actions that are easily solved. We urge anyone with an IRS problem to take advantage of our free tax debt consultation program."
CTR offers tax debt resolution and tax services for individuals and businesses across the United States. The company uses a three step program to create personalized strategies to help taxpayers settle their IRS debt. The company offers many services, including: state and federal tax debt resolution, IRS audit defense, tax preparation and bookkeeping.