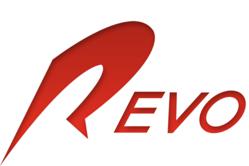 "I can't think of a better way to drive excitement than partnering with JR Motorsports to bring to market a lifestyle footwear collection that will appeal to a broad consumer demographic and all motorsports enthusiasts."
Spokane, Washington (PRWEB) February 13, 2013
REVO Inc., a manufacturer and distributor of casual lifestyle footwear, has announced a collaboration with iconic race car driver and celebrity Dale Earnhardt Jr. REVO has partnered with JR Motorsports to design, market, and distribute a licensed collection of Dale Jr. branded lifestyle footwear, showcasing Dale Jr.'s autograph and the #88.
Earnhardt Jr. is a third-generation driver in a family forever connected to the sport of stock-car racing, and is one of the most popular athletes in the world. Voted by fans as NASCAR's most popular driver for the last 10 years, Earnhardt Jr. returned to victory lane this past June in Michigan, a thrill for his team and his loyal fan followers, JR Nation.
"We are really excited to launch the Dale Jr. footwear brand in conjunction with this year's Daytona 500, ironically at Dale's Shoes in Daytona Beach, just one mile from the Daytona Speedway entrance," said Brad Fallon, CEO and co-founder. "I can't think of a better way to drive excitement than partnering with JR Motorsports to bring to market a lifestyle footwear collection that will appeal to a broad consumer demographic and all motorsports enthusiasts."
The 2013 REVO collections feature a wide variety of styles of vibrant casual shoes for men and women. This high-quality, price-accessible collection of shoes will let fans declare their Dale Jr. allegiance from head to toe. Featuring distinctive colors and designs, REVO shoes are a showcase of enthusiasm for everyday life.
REVO team members have deep roots in the racing community, and more than 75 years of collective experience designing, marketing and distributing footwear. The inaugural launch of the Dale Earnhardt Jr. footwear collections will be available at select sporting goods retailers, specialty stores, family footwear stores, department stores and online retailers beginning in February 2013.
About REVO Inc:
REVO Inc. designs, markets, and distributes footwear through a lifestyle approach with its licensed Brands. Based in Spokane, Washington, REVO Inc. has offices in Seattle, Denver, and Newport Beach, California. The company offers "Best in Class" footwear products and a dealer service experience that exceed expectations! We offer value to our customers by providing them with high quality products and extraordinary service at a competitive price.
Be Part of the REVOlution
Performance. Design. Allegiance.