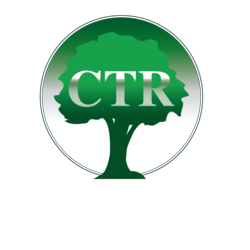 People that owe the IRS debt have lives that include other financial commitments.
Charlotte, NC (PRWEB) February 18, 2013
CTR is pleased at the successful launch of their new program to aid taxpayers in determining eligibility for tax debt settlement programs. Feedback from clients and tax settlement lawyers alike showed that the company needed a better analysis program than their previous version. In preparation for the new program, tax professionals working for CTR were trained on the use of tools like IRS Form 433 to better understand their clients' financial situations. The company also developed a course to refresh their employees' knowledge of specific settlement eligibility requirements.
CTR's debt experts are now better equipped to guide taxpayers toward the debt resolution option that fits them. As the IRS changes details of their debt relief programs, it is a tax professional's job to keep up with the alterations. Those who have back tax problems and are working with CTR's tax specialists have been informed of all the recent amendments to solutions such as Installment Agreements (IA's). These changes include agreement term lengths and balance thresholds that determine which IA's are available to them.
"With this new program, we are showing our dedication to getting our clients out of debt," a tax professional at CTR said. "Out-of-date information is not acceptable when it comes to settling with Offers-In-Compromise and Installment Agreements. When a taxpayer comes to us for debt relief, we're going to get them in the right program. This starts with our IRS lawyers determining a client's eligibility and explaining it in terms they can understand."
The core of CTR's new debt relief eligibility program is in the analysis of an individual's specific scenario. The company knows that each client's situation is made up of more than just numbers like the amount of debt and their income. Every person that owes the IRS has a life that is affected by their debt. This is the main reason CTR's debt professionals developed this new program.
Feedback on old programs led the company to gear their focus to a combination of debt specifics and personal obligations like loans, medical bills and other expenses. Taxpayers under this new program will receive back tax relief help from trained professionals who can see all sides of their debt issue and find a reasonable solution that takes care of all of their needs.
"People that owe the IRS debt have lives that include other financial commitments," a CTR spokesperson said. "They have housing, car payments, child care and a myriad of other obligations. Our new program is going to help people get out of debt without having to sacrifice the parts of life that they need." This concept was the driving force behind the new program's development. CTR is excited to see their clients finding tax debt solutions that bring true relief and make life a little easier, one payment at a time.
CTR offers tax debt resolution and tax services for individuals and businesses across the United States. The company uses a three step program to create personalized strategies to help taxpayers settle their IRS debt. The company offers many services, including: state and federal tax debt resolution, IRS audit defense, tax preparation and bookkeeping.