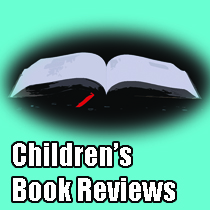 Fort Lauderdale, FL (PRWEB) February 14, 2013
Discover the best children's books available with a positive message. GetHappyTips.com is a website that focuses on providing teachers and parents with the tools necessary to raise caring and socially responsible children.
The website's creator, Beth Arnold, stated, "There are many wonderful children's books with positive messages. We wanted to share our favorite books with all of our readers at GetHappyTips.com to help spread the message of kindness. We just implemented the new book review section, so check back weekly to learn about new books to share with children."
The children's book reviews are published every Thursday. In addition to book reviews, parents and teachers can learn about kindness-themed activities to do with kids. There are free downloads for teachers and parents to help them get started. Every Friday, a free coloring page download with a positive theme is posted.
About Get Happy Tips, LLC
GetHappyTips.com is full of simple ideas and tips for the family. Use these tips to smile more today or make a lifetime of positive changes. Practice the activities at home or in the classroom.