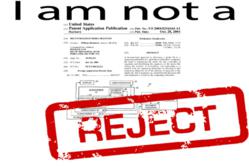 Decentralized media delivery can provide any movie, anytime, anywhere.
Wilsonville, Oregon (PRWEB) February 12, 2013
Decentralized Media Delivery offers a method to deliver a virtually unlimited media library to customers without the high supplier bandwidth required by standard methods. Bill Hayhurst of BOING! Designs, has been fighting for a patent with the USPTO for over a decade. The Indiegogo project's goal is to fund continued prosecution of a patent application and ultimately create a new decentralized media distribution platform.
Current media suppliers require large amounts of bandwidth to deliver movies on demand. To reduce bandwidth requirements media suppliers limit the number of titles available, or stagger delivery times of titles causing delivery delays. In December 2012, Netflix was hit with a service outage for their video on demand offering which could have been avoided utilizing decentralized media delivery.
Bill Hayhurst, of BOING! Designs, has been fighting the US Patent and Trademark Office (USPTO) for over a decade to secure a patent on early cloud based decentralized media delivery. It is believed the arguments raised by the USPTO are incorrect and the patent should be granted.
The Indiegogo project ( http://www.indiegogo.com/projects/325110 ) will provide funds to continue fighting the objections of the USPTO. If the project is very successful, development of the decentralized media delivery platform will begin.
Indiegogo offers more flexibility to project creators than its better known competitor Kickstarter.
About BOING! Designs,
Founded in 2006, BOING! Designs was started by inventor Bill Hayhurst, whose vision was to create fun and functional consumer products. BOING! Designs also provides product development, marketing, patent, and manufacturing services to individuals and companies.
Websites:
http://www.boingdesigns.com
http://www.boingpromo.com
http://www.indiegogo.com/projects/325110
http://appft.uspto.gov/netacgi/nph-Parserect1=PTO2&Sect2=HITOFF&p=1&u=%2Fnetahtml%2FPTO%2Fsearch-bool.html&r=1&f=G&l=50&co1=AND&d=PG01&s1=20040216164.PGNR.&OS=DN/20040216164&RS=DN/20040216164