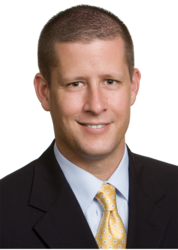 Raleigh, NC (PRWEB) February 13, 2013
Williams Mullen is pleased to announce that lobbyist and attorney Doug Heron has re-joined the firm as a Partner in the State Government Relations practice. Mr. Heron has almost 15 years of combined experience in North Carolina and in Washington, D.C.
Most recently, Mr. Heron served as the director of government affairs for a large university, where he led the state government relations operation for both the university and its hospital system.
"We are excited to have Doug back on our team," said Charles Neely, a Partner with the North Carolina Government Relations team. "He is a highly regarded lobbyist with an extensive background and experience that will be valuable to our clients."
Mr. Heron has represented clients with numerous interests including transportation, health care, technology, education, tort reform and environmental regulation. He also has advised clients on lobbying and campaign finance law compliance and on the design and implementation of public relations and grassroots efforts. Mr. Heron has also served as the director of government relations for the NC Bar Association. He has an expansive understanding of the workings of government which enables him to position clients before the legislative and executive branches and help them navigate through the challenges associated with dealing with the government.
He currently serves as the Vice President of the North Carolina Professional Lobbyists Association and was recently ranked as one of North Carolina's Most Influential Lobbyists by the North Carolina Center for Public Policy Research. Mr. Heron received his B.S. from James Madison University in 1995 and his juris doctor degree from the Pennsylvania State University Dickinson School of Law in 2002.
About Williams Mullen
Williams Mullen is an AmLaw 200 law firm that blends the law, government relations and economic development to help grow the business of our clients and the economy of our region across North Carolina, Virginia and Washington, D.C. Our attorneys and consultants strive to help connect clients to opportunities and solutions they need. Putting our clients' needs first has been the foundation of our approach since the firm was founded 103 years ago. Visit us at http://www.williamsmullen.com.