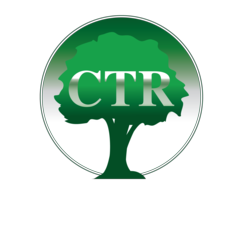 As a professional tax company, stopping debt collection is only one service offered by CTR.
Philadelphia, PA (PRWEB) February 19, 2013
CTR's management team takes client feedback into account on a regular basis and applies it to their programs and services. Recent input from taxpayers that have worked with the company to get help with tax debt brought to light a need for a wage garnishment assistance program. Garnished wages are a form of levy action from the IRS that causes an employer to withhold money from their employee's paychecks. This continues until any IRS debt is satisfied or a resolution is reached. To accomplish this goal, CTR added a number of new attorneys to their staff that have experience with wage garnishment.
"We're happy to be able to provide wage garnishment relief to our clients now that we've added these lawyers to our team", said a CTR representative. "When you're dealing with garnished wages, you want a trained specialist working with you to solve your tax debt problem as quickly as possible. This new initiative, coupled with our debt relief program assistance, lets us cover more ground when it comes to settling IRS debt."
CTR spent significant time interviewing applicants and hand-picking a team that would best serve taxpayers being levied by the IRS. The new additions to the company have undergone training to ensure that everyone is on the same page with wage garnishments and the steps required to get the IRS to stop any levy actions on an individual. If seizure of property or other IRS activities associated with debt collection are taken against a client, CTR's Philadelphia tax lawyer can provide help with that as well.
As a professional tax company, stopping debt collection is only one service offered by CTR. There are many areas such as tax preparation and penalty abatement that the company assists taxpayers with regularly. However, with the serious nature of debt collection efforts like wage garnishment, CTR's heads wanted a bigger focus on freezing these actions before they cause significant stress to people in debt to the IRS.
One of the first steps CTR's tax professionals take under this new program is to assess the status of their client's debt. A wage garnishment lawyer needs to determine what is still owed, what is being collected from each paycheck that is garnished, and what assets remain that could aid in settling the debt. From here, the debt relief expert will recommend a resolution option that can be agreed upon by the IRS and the taxpayer. As long as an individual commits to the payment plan, the company's new wage garnishment experts can work with the IRS to stop the debt collection. This successful outcome is the main goal of CTR's new program and the reason for hiring these new tax attorneys.
CTR offers tax debt resolution and tax services for individuals and businesses across the United States. The company uses a three step program to create personalized strategies to help taxpayers settle their IRS debt. The company offers many services, including: state and federal tax debt resolution, IRS audit defense, tax preparation and bookkeeping.