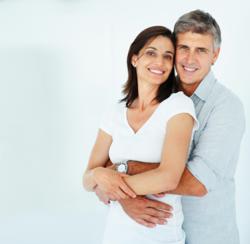 Asheville, NC (PRWEB) February 12, 2013
As Valentine's Day approaches, psychologist, Gail Wyatt speculates that many men feel like they have to pass the biggest love test of the year and for the more than 30 million men in the United States suffering from Erectile Dysfunction (E.D.), the stress can be somewhat overwhelming, which of course, only worsens E.D.
To help quell anxiety and meet the holiday's romantic expectations, more Viagra is prescribed in the week before Feb. 14 than any other week of the year according to Wolters Kluwer Pharma Solutions.
However, Viagra and related prescriptions or supplements aren't always an option. For millions of men whose Erectile Dysfunction is accompanied by cardiovascular disease, diabetes, or for those on medications that react negatively with common E.D. medications or supplements, a vacuum therapy system is the safest, most effective remedy.
At first glance, the Erec-Tech™ Vacuum Therapy System may not seem to be the sexiest choice for a Valentine's present, but, for those men that cannot take a pill or prefer not to take a pill, this gift is actually quite thoughtful and definitely intimate.
Erec-Tech Vacuum Therapy Systems is 98 percent effective in producing instant, controllable and predictable results.
Erec-Tech™ is routinely covered by insurance and available through Aeroflow Healthcare. Aeroflow Healthcare's patient care representatives work with clients and their physicians to collect and file the required paperwork and streamline the process. Learn more by calling toll-free: 888-345-1780.
-----------------------------------------------------------------------------------------------------------------------
Contact Jennifer Jordan at Aeroflow Healthcare, 888-345-1780 for more information or for quotes concerning this product.