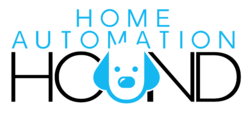 I feel as though we are in good hands as we launch our campaign to bring consumer home automation knowledge and search to a national audience.
Los Angeles (PRWEB) February 12, 2013
Home Automation Hound today announced its partnership with One Firefly, a leading design and consulting firm. With a global rolodex of system integrators, One Firefly will play an integral role in expanding Home Automation Hound's web presence by developing and marketing a space in which consumers can easily access an expansive list of professionals and systems, as well as engaging rich media content to inform their home automation research.
Until recently, the team at Home Automation Hound had not considered exclusive sales representation. However, after working with the talented One Firefly team, George Borghi, CEO of Home Automation Hound, saw an opportunity to expand its services. "One Firefly's industry knowledge and resources are unparalleled," said Borghi. "I feel as though we are in good hands as we launch our campaign to bring consumer home automation knowledge and search to a national audience."
Excited by the new partnership, the team at One Firefly is equally motivated by the opportunity to streamline home automation research for consumers. "Selecting the best home automation system can be overwhelming for many consumers," said Ron Callis, CEO of One Firefly. "The more resources we can consolidate into one place, the consumer wins by getting the best resource that can be found on the internet; our subscribing companies win with fantastic exposure and we win by fulfilling our mission to educate the marketplace and be the 'go to' site for all things home automation."
Having dominated the "Home Automation Los Angeles" search sector, Home Automation Hound continues to expand its services nationally, including "Home Automation South Florida", "Home Automation Miami" and "Home Automation Fort Lauderdale," where One Firefly is based.
About Home Automation Hound
Home Automation Hound is the first comprehensive and impartial website for learning about home automation, comparing products, and searching for trained and certified integration professionals. The site includes a rich selection of videos, system comparison data, customer reviews, articles and search tools to help homeowners find the best home automation systems and service providers in their area. For more information visit http://www.homeautomationhound.com.
About One Firefly LLC
One Firefly, LLC is the parent company to three business Units, each offering a unique selection of services geared around the custom electronics industry. Firefly Design Group is the leading design, engineering and consulting firm specializing within the integrated building technology space. Firefly Programming is a full service control system programming company specializing in Crestron and Prodigy technology solutions. Firefly Creative is a full service marketing and public relations agency that caters to the custom electronics industry's member contractors and manufacturers. One Firefly, LLC is based in Hollywood/Fort Lauderdale, Florida with additional offices in Mexico and has been operating since 2007. For more information visit http://www.onefirefly.com.