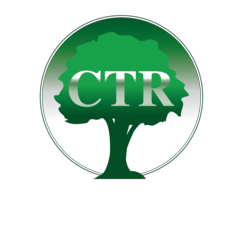 Our experts here are a talented group, and we believe they can handle this transition very well.
Washington, DC (PRWEB) February 21, 2013
CTR's tax professionals have a lot of new things to learn now that the company has decided to start expanding its business. Previously, the company's experts were focused mainly on providing help with back taxes and similar associated services. Since success rates have been high around tax debt resolution, the tax specialists at CTR are ready to dig into new territory. The company feels it is time to bring focus to new areas of financial services and breathe new life into the help they already provide.
"Our experts here are a talented group, and we believe they can handle this transition very well," a representative said of the changes at CTR. "Some of the programs you'll hear about are brand new to us. We are also redesigning our current services, such as assistance for anyone currently having the IRS garnish wages or other levy actions."
Since CTR is primarily a tax company, it was important to them to make sure that all of their current programs are up to date and stronger than ever. Debt relief is at the heart of the company's mission, and any lapse in that service would mean straying away from their original goals. One of the main points of redesign that the programs underwent involved training tax experts to stay current on settlement options offered by the IRS. These occasionally change in terms of length of repayment period and thresholds at which a taxpayer qualifies for each option.
CTR's Chicago tax attorney has been one of the professionals to complete the training on the new services that will be offered. The increased list of services provided now includes Audit Representation, Reducing Tax Liability, Amending Tax Returns and Negotiation Penalty Abatement. Some of these offerings, such as Audit Representation, require specific authorization by the IRS. When the IRS provides a tax specialist with the required authorization, they gain the right to defend their client and work directly with the IRS and any assigned auditors. Achieving this goal is an important step in protecting taxpayers during an audit.
"As we grow in the services we can offer, our Chicago tax lawyers are dedicated to each one of them just like they were to be when we started," stated a CTR spokesperson. "Every one of our tax professionals has a passion for helping you with getting your tax problem solved. We are expanding to be able to do just that in better and more exciting ways."
Every employee at CTR is looking forward to getting feedback on the new and redesigned programs. The company believes this is the most exciting time of growth they've ever experienced. From this point on, tax professionals working for CTR will continue to pay attention to the parts of the programs that work and change that which is ineffectual. CTR hopes this will help them offer the best possible service to anyone coming to them with tax problems of any kind.
CTR offers tax debt resolution and tax services for individuals and businesses across the United States. The company uses a three step program to create personalized strategies to help taxpayers settle their IRS debt. The company offers many services, including: state and federal tax debt resolution, IRS audit defense, tax preparation and bookkeeping.