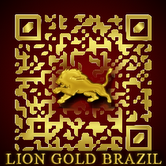 BARRA DA TIJUCA, Brazil (PRWEB) February 13, 2013
Lion Gold Brazil, Inc., a Nevada Corporation (Pink Sheets:LGBI) ("the Company"), and a leader in gold exploration and exploitation in Brazil, headquartered in Barra da Tijuca, Brazil, the Company has initiated negotiations with the Chinese gold plant manufacturer, Shanghai Firstmining Machinery Co., Ltd., for its special prototype mobile plant destined to be used in several of Lion Gold Brazil's gold mining locations, using the Lion´s innovative and proprietary Quad Mining model operational approach. Lion Gold Brazil engaged Firstmining in order to design the first Quad Project prototype plant which includes the 3 stage processing (Gravimetry, Floatation and Leaching), all housed in one mobile unit which will process mainly low grade tailings ore.
Shanghai Firstmining Machinery Co., Ltd. is specialized in supplying and exporting of all kinds of mining equipment, which strictly meet all the international standards including GB/T19001-2008 idt ISO9001: 2008 Quality Management System Certification.
At the moment LGBI is assessing several gold properties which fit its Quad Mining Model strategy in a region where over 120 million tons of artisanal tailings are found. These stockpiles of tailings were accumulated over the years by extensive mining activities. Their gross estimated value stands well over $2.8 Billion. LGBI intends to acquire these properties due to their extremely low acquisition costs because the land/claim owners don't see any use for these tailings (for them, it is nothing more than a "pile of dirt"), this allows LGBI to acquire gold properties literally for pennies on the dollar.
The Quad System was developed in line with Lion Gold Brazil's bold objectives of immediate gold production within 6 - 12 months from licensing and plant funding. This fact alone sets LGBI apart from the vast majority of other junior mining companies who only do the traditional mine claim upgrade. In contrast, LGBI will be using 2 main approaches for its operations:
1. "Traditional upgrade model", identify promising claims, prove their reserves, then bring them to a "NI-43-101 proven reserve" status, and either sell the claim to a major mining company or do a joint venture (JV).
2. Immediate mining activity on aluvial and oxidized mining properties within no more than 12 months from licensing and funding. Mr. Reuven Abergel, the CEO of Lion Gold Brazil states, "The gold is there! There is no doubt about this! The gold is the real asset and it is contained in the alluvial flats". He goes on to say, "It is far cheaper (in some cases 3 times cheaper) to mine for gold in an alluvial asset than a hard rock primary gold asset. This is why alluvial mining, using the Quad Model, is very profitable since there is little crushing required in the tailings, and production costs range anywhere from only $300 to $500 per ounce!"
This is why LGBI's operational model includes BOTH, the primary gold upgrade and immediate alluvial gold mining models for cash flow generation.
Generally speaking, gold mining methods are somewhat slow to change. The Quad Mining Model is quite a refreshing approach to mining because of its many advantages and its low gold recovery cost. It is a kin to "fracking" in the oil industry where old wells are revisited and explored once more. The Quad Mining Model also revisits old artisan workings and explores them once more, this time recovering all the left over gold contained in the ore. (The artisan miners usually recover 30% to 50% of the gold in the ore. The other 50% to 70% are thrown back as waste or "tailings"). There are many other advantages to the Quad Mining Model, such as less legal bureaucracy with the authorities, less pollutants and far lower operating costs.
The QUAD MINING MODEL is an innovative operational model, especially designed for alluvial and oxidized mining. It consists of 1 main plant ("Flagship Plant" and 3 additional "Junior" plants deployed in the vicinity of the main plant (no more then 10-15 km). This model is the best way for facilitating logistics, resources and security. Our Quad projects will cover vast areas and will be focusing on cash generation from mining activities as early as possible. Each plant will be processing 500-600 tons of low grade ore per day and capable of producing 10,000-15,000 ounces of gold per year, per Quad. The Quad project has an ROI of 6-12 months from operational start-up. Income from mining will enhance overall share performance and ensure the continuous expansion of our mining activities. For more information on the Quad Model. Go to LGBI's website: http://www.liongoldbrazil.com
The CEO of Lion Gold Brazil, Mr. Abergel, further adds, "My driving slogan is "Why wait to mine for gold if it's there? Mine it first,.. then wait.!"
No proven (measured) or probable (indicated) reserves have been established with respect to any the Company's projects. Any references to estimated, potential and/or "inferred" reserves or resources, and any estimated values of such reserves, contained in a geological report, or set forth in any other communication (i) do not represent proven (measured) or probable (indicated) reserves within the meaning of Item 102 of Regulation S-K and the Commission's Securities Act Industry Guide 7, and (ii) should not be relied upon by any person in evaluating the Company's prospects or its projects.
About Lion Gold Brazil Inc.
Lion Gold Brazil is a US-based public company with focus on the acquisition, exploration, development and mining of gold properties located in northern and central Brazil. The Company has the option on 3 projects, 2 of them in the prolific Tapajos Mineral Province and one project in the Central Brazil; it intends to start production early in the exploration phase by defining shallow gold mineralization in the oxide horizon and in the alluvials.
Competent Person Statements
The information in this announcement that relates to historical exploration results is based on information compiled by the geological consultant Mr. Antonio de Castro, who is a Member of the Australasian Institute of Mining and Metallurgy (M. AusIMM). Mr Castro has sufficient experience which is related to the style of mineralization and the type of deposit under consideration and to the activity which he is undertaking to qualify as a Competent Person as defined in the 2004 Edition of the "Australasian Code for Reporting of Exploration Results, Mineral Resources and Ore Reserves" . Mr Castro consents to the inclusion in this announcement of the matters based on his information in the form and context in which it appears.
Disclaimer
This announcement contains forward-looking statements which involve a number of risks and uncertainties. These forward looking statements are expressed in good faith and believed to have a reasonable basis. These statements reflect current expectations, intentions or strategies regarding the future and assumptions based on currently available information. Should one or more of the risks or uncertainties materialize, or should underlying assumptions prove incorrect, actual results may vary from the expectations, intentions and strategies described in this announcement. No obligation is assumed to update forward looking statements if these beliefs, opinions and estimates should change or to reflect other future development.