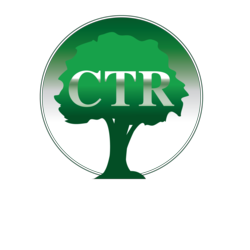 Wasting time when it comes to debt relief only worsens the situation.
Atlanta, GA (PRWEB) February 22, 2013
CTR has redesigned their approach to educating clients on how to best handle any notices the IRS sends related to a debt from unpaid taxes. The notices sent by the IRS range in frequency and urgency, but all of them should be given serious attention. To convey this to taxpayers, the company's tax professionals recently attended training seminars that focused on the most effective ways to address each type of notice that an individual can receive. As debt collection efforts grow, so does the need to settle the debt in question.
"Wasting time when it comes to debt relief only worsens the situation," said a CTR representative. "You need to act quickly when you get your first notice from the IRS. When you come to a tax lawyer from our company for help, regardless of which stage of collection you're in, we will show you what your options are and start negotiating with the IRS for a solution that will work for you."
CTR's new effort to help clients with their debt has a different angle that depends on what their notice from the IRS said. If it is related to an outstanding debt that has not entered any collection phase, tax professionals working for the company will offer advice on repayment that takes into account the latest program data the IRS has for tax settlement. Once a notice of tax lien has been sent, the taxpayer and their assigned debt specialist have a limited time before assets are seized by the IRS to satisfy the remaining balance.
CTR's general approach to debt relief has always focused on an individual's specific situation. Under the new program, any tax professional that works with a taxpayer must learn what their debt scenario is through proper channels such as IRS Form 433, which outlines their finances and is submitted to the IRS. Previous program changes that specified this area of focus led to better understanding of the best steps toward tax relief, and this new program is no exception.
CTR is using this new program to warn their clients of the serious nature of a notice of levy action. Time is a factor in retaining an individual's assets, as the IRS will begin to collect on debt by seizing property, money from bank accounts and any other items of worth that a client has. "While you may not lose your house in a seizure from the IRS, you will lose property or money you have set aside for future use," said a CTR spokesperson. "With this new program we've set up, our tax experts are ready to walk you through debt settlement and get the IRS to stop taking that which is important to you."
CTR offers tax debt resolution and tax services for individuals and businesses across the United States. The company uses a three step program to create personalized strategies to help taxpayers settle their IRS debt. The company offers many services, including: state and federal tax debt resolution, IRS audit defense, tax preparation and bookkeeping.