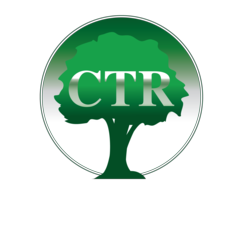 CTR offers tax debt resolution and tax services for individuals and businesses across the United States.
Las Vegas, NV (PRWEB) February 23, 2013
CTR's Chicago tax attorney is offering a new service to taxpayers that have unfiled tax returns or missed payments. The institution of this program came on the heels of a recent internal evaluation of the services currently provided by the company. Tax penalties are one cause of IRS debt that is easily avoidable if action is taken quickly to resolve the issue. CTR's professional tax experts are working with new clients to put a stop to the accrual of interest and other charges from these penalties.
"Handling tax penalties is a new venture for us, but we're excited to be able to offer people facing back taxes help with this service," a CTR spokesperson said. "Our program starts with an analysis of the situation. Once the tax specialist in charge of your case has the information they need, such as in which years tax returns or payments have been missed, they can proceed with getting the problem solved for you."
CTR's tax experts are trained in Penalty Abatement, which is the first step in the new program when it can be applied. Penalty Abatement is only available to taxpayers who have been assigned fees or interest in error. Anyone hiring a Chicago tax lawyer working for the company for penalty related services will have their tax return statuses analyzed. If an error is found, tax professionals working on the case will file IRS Form 843 to begin the abatement process.
Previously, CTR handled each penalty case on an individual basis. There was no set procedure for how to process an abatement case. It was determined in recent discussions that having this as a regularly offered service would benefit clients and make it easier to manage penalty abatement. Seizure of money and property and having wages garnished are some of the levy actions the IRS will take if penalties lead to significant unsettled debt balances. The main goal of creating this new program is to prevent debt growth to the point of the aforementioned collection activities.
CTR's commitment has always been to customer satisfaction regarding any tax issue they service. The company's professionals focus on settling debts quickly, resolving tax problems and providing basic services like tax preparation. This new program is another way CTR looks forward to taking care of their clients. "We work to make sure your taxes don't add any stress to your life," a CTR representative recently stated. "You can trust the training our tax experts have and know that we will be there to answer any tax questions you may have. When it comes to penalty abatement, we want to be your first and last stop to get it taken care of properly."
CTR offers tax debt resolution and tax services for individuals and businesses across the United States. The company uses a three step program to create personalized strategies to help taxpayers settle their IRS debt. The company offers many services, including: state and federal tax debt resolution, IRS audit defense, tax preparation and bookkeeping.