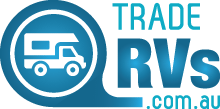 Nearly everyone in Australia has been RVing
Victoria (PRWEB) February 14, 2013
Australia is considered one of the world's most popular holiday destinations, with the recent Tourism Research Australia report ( Sept 2012 ) indicating that tourism adds AU $35 billion to the economy, accounts for  8.0% of exports and employs just over half a million Australians.
But it's not just international tourists who love holidaying in the great outdoors of Australia, Australians do too. 
 
Locals ( over 15years of age ) took 74.7 million overnight trips in the year ended 30 September 2012, with camping continuing to remain a favourite holiday choice as visitors to spend AU$5.4 billion annually  in 1,600 caravan parks and campgrounds nationwide.
 
From the original Aboriginal inhabitants, to the early explorers and settlers of the late 17th century, Australia has a long history of travel and camping.  Caravan travel and camping even became a necessity for many after the First World War and the Great Depression- with the earliest recorded caravans were being built in South Australia in the 1920s. 
Today the Caravan Industry of Australia estimates there are more than 250 local RV (recreational vehicle) manufacturers of caravans, pop-up campers and motorhomes and 96% of all recreational vehicles purchased are locally manufactured.
"Nearly everyone in Australia has been RVing," said Stuart Lamont CEO of the Caravan, RV and Accommodation Industry of Australia at the 2013 Annual World RV Conference with "85 percent of all people having enjoyed at least one caravanning orcamping holiday."
Keith Falconer CEO of Australia's Bauer Trader Media, a division of  Bauer Media Group (the world's largest magazine publisher), agrees.
"Bauer Trader Media already publishes leading specialist RV and caravan titles such as Caravan World Magazine, Campertrailer Australia and Motorhome and Caravan Trader, and, recognising the demand from tourists and locals for easier ways to find RV's, we have now expanded into online classified advertising."
"Pairing these specialist market leading print titles with http://www.tradervs.com.au offers an unprecedented degree of integration for Australia's caravan and camping industry."
"Through our unique editorial, technological and advertising capabilities… we publish on any platform our customers require…the introduction of classified online advertising ensures our advertisers and consumers have every option they need."
The caravan or motorhome you want is now easier to find, according to Keith. To complement the magazine titles, the website offers additional industry resources,articles, videos and reviews offers, listing more than 800 vehicles, all sortable by make/model, type, sub-type,manufacturer, mileage, price and sellers location.
The industry-specific database, built by industry specialists, ensures highly relevant, searchable website content, says Keith. "It can be easily personalized to keep buyers interested and creates an integrated advertising tool with increased reach for sellers of RV's and accessories."
With 474,000 registered RVs in the country, a continued interest in camping and caravanning, Keith concludes that the new on and offline advertising opportunities of http://www.tradervs.com.au and the magazine titles will be a "perfect combination for buyers and advertisers alike".