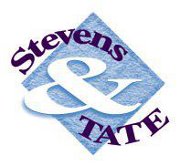 One of the most valuable things a CEO or CMO, along with his or her leadership team, can do is decide upon the company's make or break.
Lombard, IL (PRWEB) February 13, 2013
Now that the economy is on the upswing, marketing once again has emerged as the essential tool to distinguish a brand—and. Now, more than ever, staying top of mind with consumers is critical to success. Company leaders who recognize the importance marketing has within their organizations are poised for growth.
"One of the most valuable things a CEO or CMO, along with his or her leadership team, can do is decide upon the company's make or break," said Dan Gartlan, president of Stevens & Tate Marketing. "A make or break is the one thing that must be done extraordinarily well to achieve the company's vision."
The make or break for a senior living or retirement community, for example, could be to communicate to the adult children of the elderly to ensure high engagement with the decision makers and bolster referrals. For a resort, it might be to market to corporate and event planners to drive meetings and weekday bookings to decrease vacancy. A manufacturer may want to target its messaging to appeal to C-level finance personnel while a hospital's make or break could be to attract top doctors.
Gartlan consults with businesses of all sizes in a variety of industries to help them determine their make or break. He also works with these organizations to develop marketing strategies that can propel their growth. The first step is to determine the company's marketing vision and objectives—they must be believable, measurable and obtainable.
"Look at what you want, what your product is, and what category you fall under," said Gartlan. "Then set a quantifiable goal, describe exactly what you want, and put a value to it."
Every company has a make or break. The best leaders drive their make or break at the detail level, he said, stressing that a CEO or CMO must commit to leading and coaching.
"The best ROI comes with cooperation so leadership must empower their staff," Gartlan explained. "At the same time, hold the team accountable and set clear expectations. Move forward daily, not quarterly, so everyone can react and adjust as needed."
The entire team must commit to the process, as well. Activities, future indicators and results all funnel down to achieve goals. One of the most important assignments Gartlan recommends is to establish future indicators—trackable results that indicate efforts are moving toward the goal. P&Ls look back. Action creates results. Measure activities that lead to revenue and growth.
"To stay engaged, the process must be efficient," said Gartlan. "Leadership must be able to make decisions and have control with little time invested, and others must be inspired to take ownership of the various strategies."
He encourages executives to lead sales and marketing efforts by strengthening their knowledge in these areas, recommending they attend sales meetings and actively coach through storytelling. He is adamant that principals do not delegate leadership in this area to a direct report, even at the highest level.
Gartlan also challenges business owners and marketing executives to examine their competitive advantages for today's marketplace. If they are out of date, address it, develop new language and test them on loyal customers.
Along with being an experienced marketer, Gartlan is a skilled speaker who can offer presentations, education and training in many areas of marketing and advertising. His exclusive consulting services range from one-on-one guidance to facilitating workshops on competitive advantage exploration. As a thought leader, he calls upon his profound insights, sound business expertise, and extensive marketing knowledge to help companies of all sizes develop strategies that are in line with their objectives and goals. For more information on the make or break process, visit http://www.AttractionMarketingUS.com.
Located just west of Chicago in Lombard, Illinois, Stevens & Tate provides clients with bold, innovative, on-strategy creative while providing measurable results earning the agency a reputation for advertising excellence. The firm provides a full range of marketing services, integrated message development, and cost-effective media planning and execution. Visit the website at http://www.stevens-tate.com to view creative work.
For more information, call (630) 627-5200.